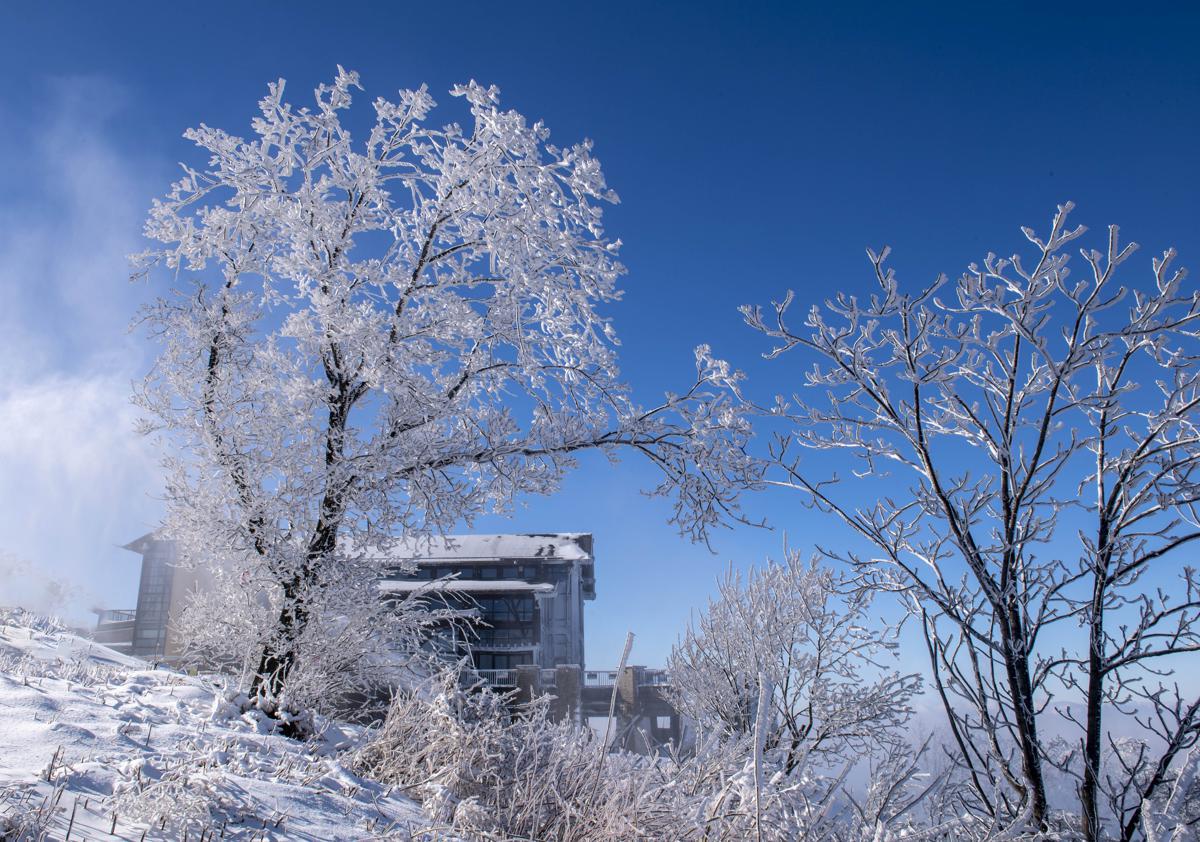 After a heavy snow, people in Jilin city, Jilin province, got their first rime ice views of the winter on Monday.
With the passing of a cold front, temperatures in the region began to slump, bringing frost and creating the natural beauty of soft rime.
Rime is a special type of frost — granular tufts of ice that appear only when atmospheric conditions are right and warm water vapor meets colder air.
Delicate rime covers trees with filigrees of frost to create haunting natural scenery, turning the city into a dreamy landscape and attracting many residents and tourists and their cameras.
Xiao Kui contributed to this story.