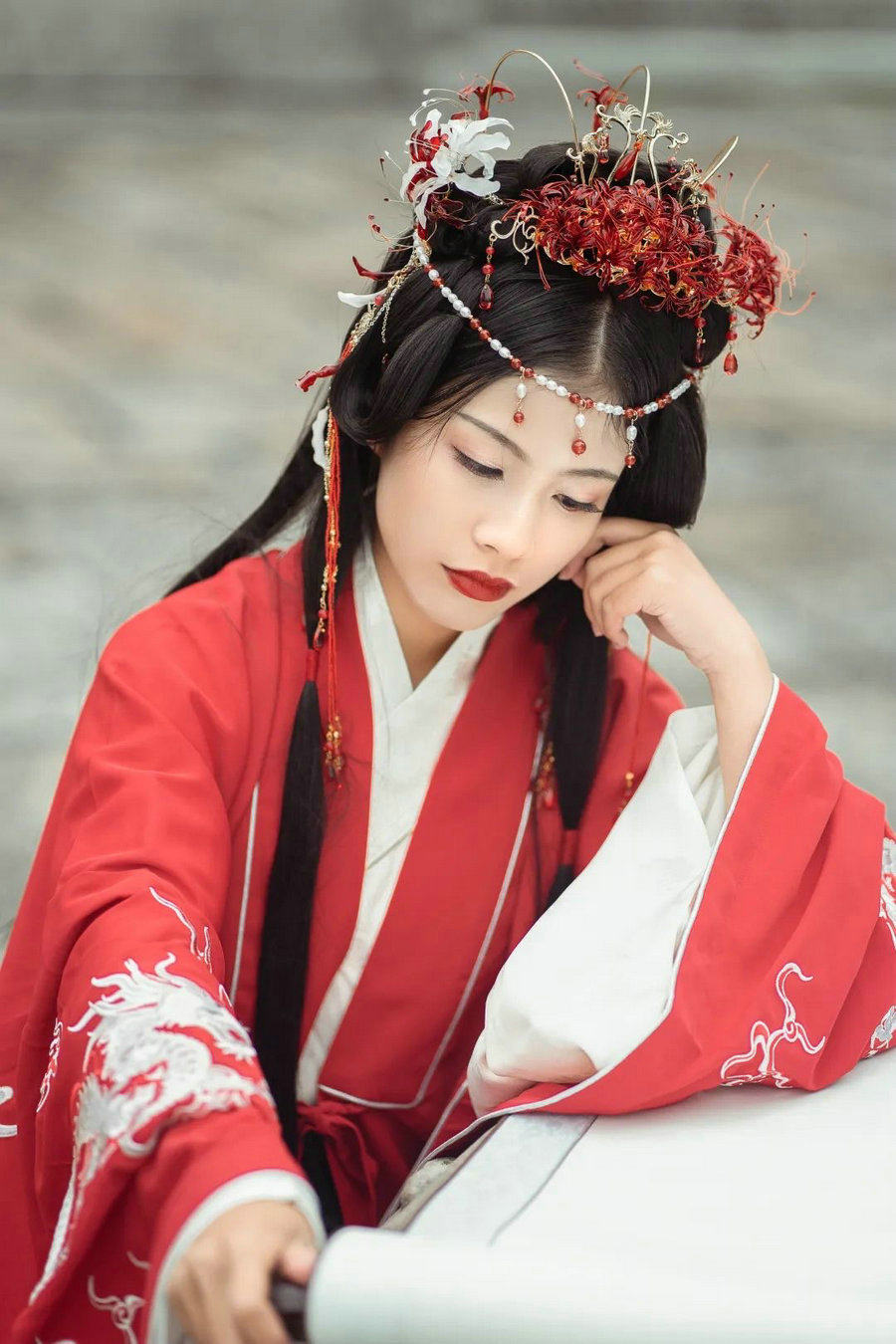 In the past two years, Zhou Yutong, a fan of traditional Chinese fashion, made more than 300 hairpins and other hair accessories.
They're colored in blue, gold, red and green, with dozens — sometimes hundreds — of beads decorated with feathers and pearls and taking different shapes.
"I became interested in making the hairpins out of my love of traditional Chinese clothing," said Zhou, a graduate of Lanzhou University in Gansu province.