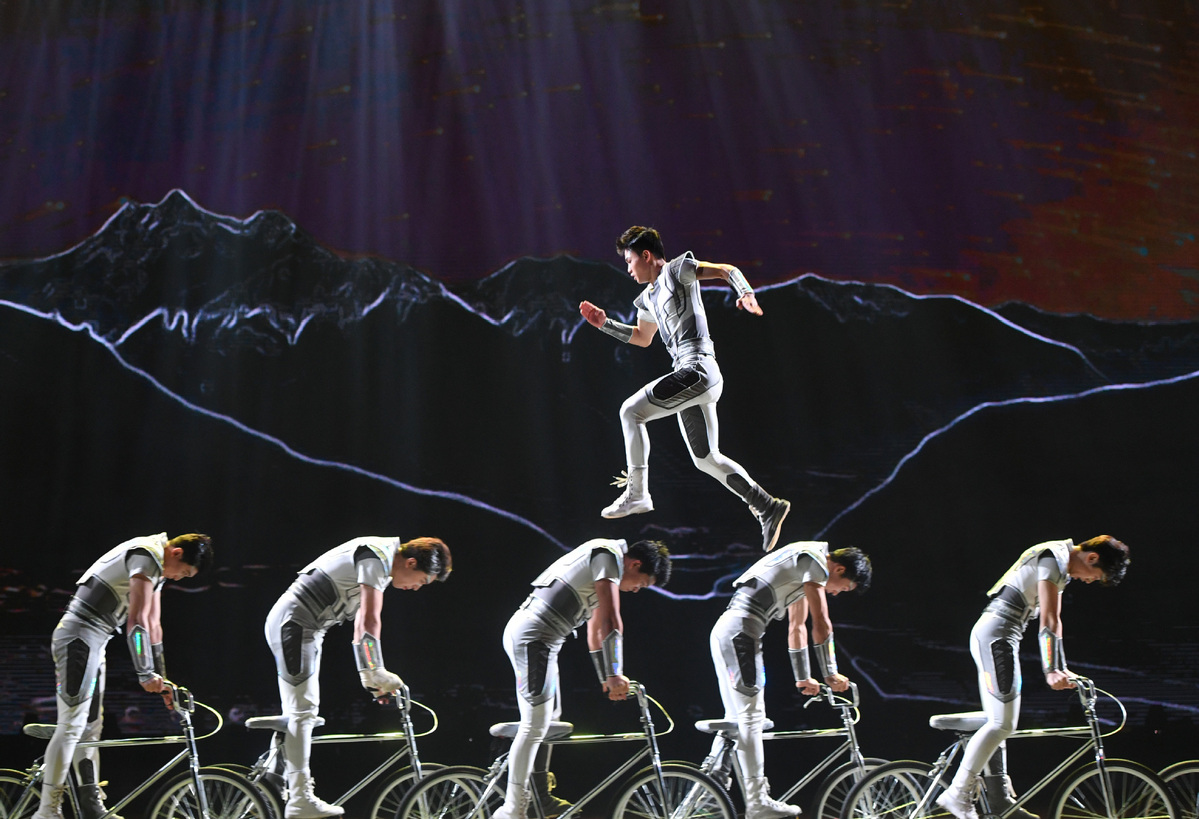 Qiao Jinsheng, a 78-year-old acrobat in Puyang city of Central China's Henan province, never thought that the acrobatic skills he inherited from older generations would one day develop from countryside sideshows to great art on the world stage.
Puyang is dubbed the cradle of traditional Chinese acrobatics. Now, Puyang acrobatics in Dongbeizhuang village is on China's intangible cultural heritage protection list.
From Nov 8 to 13, 2022, the fifth China Acrobatic Arts Festival was held in Puyang, during which the 11th China Acrobatics Golden Chrysanthemum Awards Competition showcased the latest achievements of national acrobatic creativity.
Qiao belongs to Puyang's most renowned acrobatic troupe. He is the troupe's sixth-generation inheritor and Dongbeizhuang Village's oldest performer.
He began to learn acrobatics when he was only five years old and has since the age of 8 performed all over the country as a member of the troupe. Qiao became an acrobatics coach when he was 24 and has coached more than 1,200 students from the village.
Among his students, over 60 have entered various acrobatic groups, helping to expose the art to a wider audience.