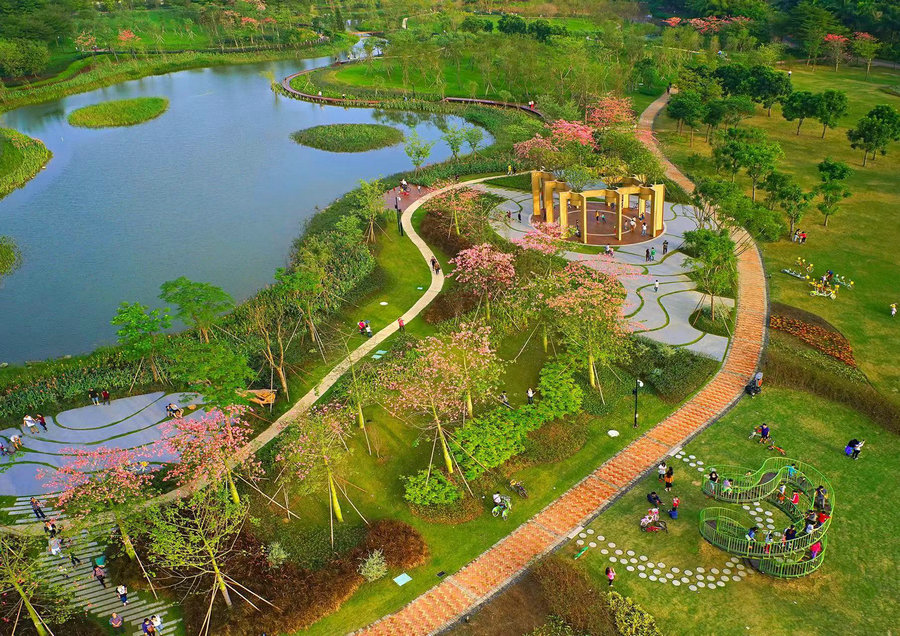 This year marks the 30th anniversary of China joining the Convention on Wetlands of International Importance especially as Waterfowl Habitat. Tourism players in the country have responded to the nation's call to preserve wetlands.
The Overseas Chinese Town has played a positive role in preserving wetlands and turning them into ideal public leisure and learning sites over the years.
The OCT national wetland park in Shenzhen, Guangdong province, is home to 50,000 square meters of mangrove forests, and 800 species of plants and animals. It has been a getaway for visitors to chill and get in touch with nature.