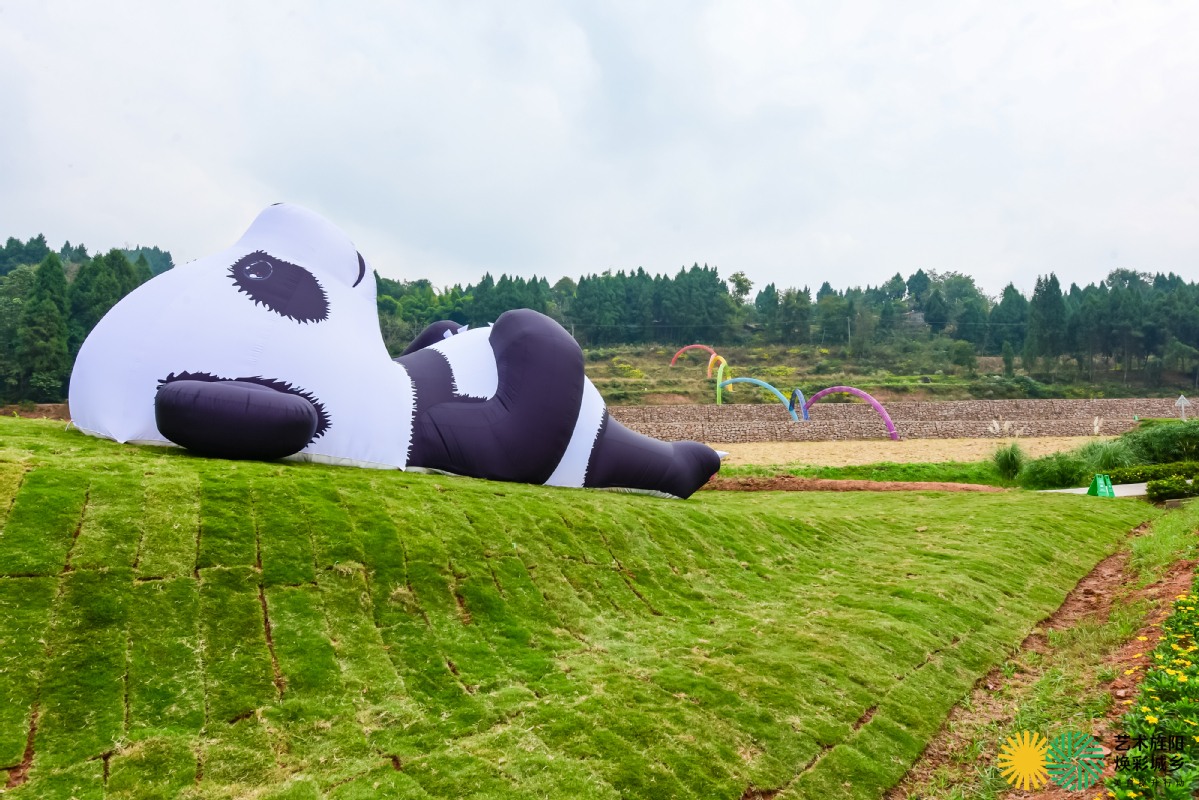 Wayhome — Art Jinyang 2022 presents a visual feast to people visiting Jinyang, a district under jurisdiction of Deyang in northeastern Sichuan province. Dozens of sculptures, installations and wall paintings are scattered around in the expansive countryside fields to rebuild links between people and rural life, in the embrace of nature.
The works were made by 25 young artists who came to Jinyang for brief residence in the past year. Their works were inspired by the local history and culture, and discuss the role of countryside as a spiritual haven for urbanites to ease physical and mental strains, and meanwhile, to reexamine the inner needs.
The festival also hopes to give a boost to rural vitalization through art and art education provided to rural children, drawing more attention to those areas far from metro boom.