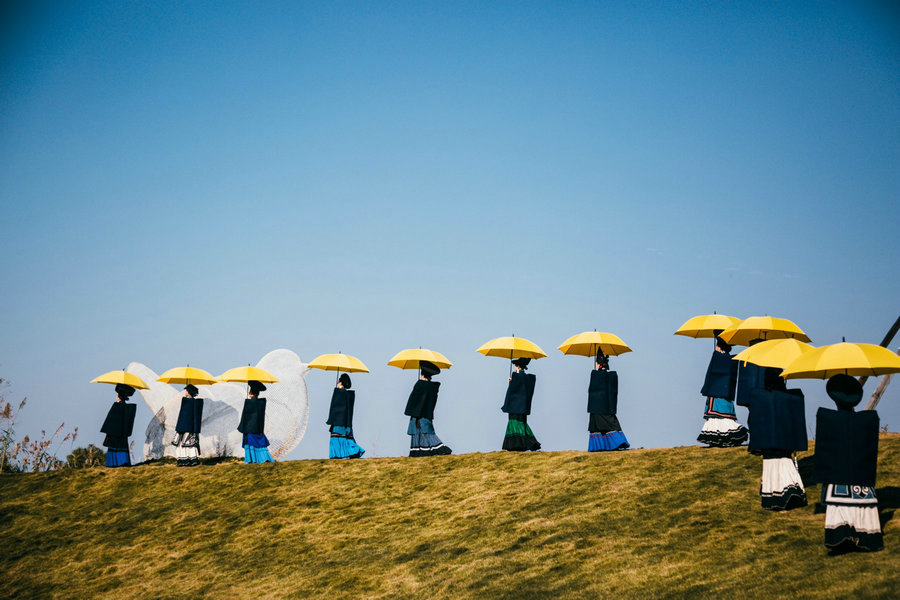 Daliangshan International Theater Festival will kick off on Nov 11 at the foot of Daliang Mountain, Sichuan province.
About 20 stage productions, covering a diversity of genres, such as plays, musicals, dance dramas and symphonic concerts, will be staged, including the Chinese plays, When We Two Parted, which depicts the friendship between a pair of female physicists and is directed by Zhu Hongxuan, Every Brilliant Thing, which is co-produced by Shanghai Dramatic Arts Center and Sichuan People's Art Theater, and an outdoor show, featuring folk songs performed local Yi ethnic singers.
Due to the COVID-19 pandemic, the festival will also offer online shows for people who cannot visit Daliangshan. The closing date of the festival has not been decided yet since performance schedules are heavily affected by the pandemic.