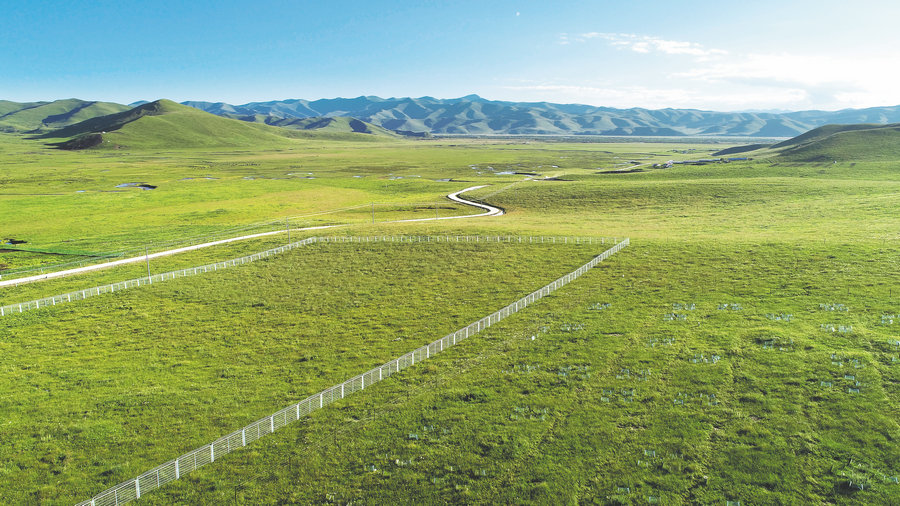 Research teams from Lanzhou are unlocking the mysteries of the Yellow River's past and trying to understand how to protect the mighty waterway and its environs in the future, report Li Yingxue in Beijing and Ma Jingna in Gansu province.
The Yellow River, known in China as the "mother river", is the artery that pumped life into the earliest vestiges of Chinese civilization. As such, the waterway and its environs hold a special interest to historians and archaeologists, especially those looking to answer the big question: When did the modern Yellow River, the sixth-longest river in the world, form?
Well, boffins at Lanzhou University think they have the answer, publishing an article in the August edition of Science Bulletin stating that the final integration of the modern Yellow River occurred at about 1.25 million years ago.
Professor Nie Junsheng, a member of the geomorphic evolution and Cenozoic environment research team, explains that their current understanding is that the Yellow River probably did not exist 3.7 million years ago.
He added that the Lanzhou to Hetao section formed about 3.7 to 1.8 million years ago, creating the western half of the river. About 1.25 million years ago, the middle reaches of the river appeared, forming the waterway's distinctive arch shape before it eventually veers east, flowing toward the sea.
They did this by drilling a deep hole into the ground at Sanmen Gorge in Henan province, where they extracted a long core of earth and sediment. By examining the many layers of different material, they were able to piece together a timeline of the mighty mother river's evolution.
Besides this investigation into its formation and development, a batch of scholars from the university are also conducting multidisciplinary research in many other fields pertaining to the Yellow River.
From ecological protection and development of the upper reaches of the Yellow River water-catchment area, to the soil and water conservation in the Loess Plateau, the scholars are collaborating with relevant organizations on ecological protection and the high-quality development of the Yellow River basin.
Nie has compared the geochemical characteristics of the sediment in different parts of the Yellow River from the past 1.5 million years in detail and found that the sediment in the upper, middle and lower reaches all came from different sources.