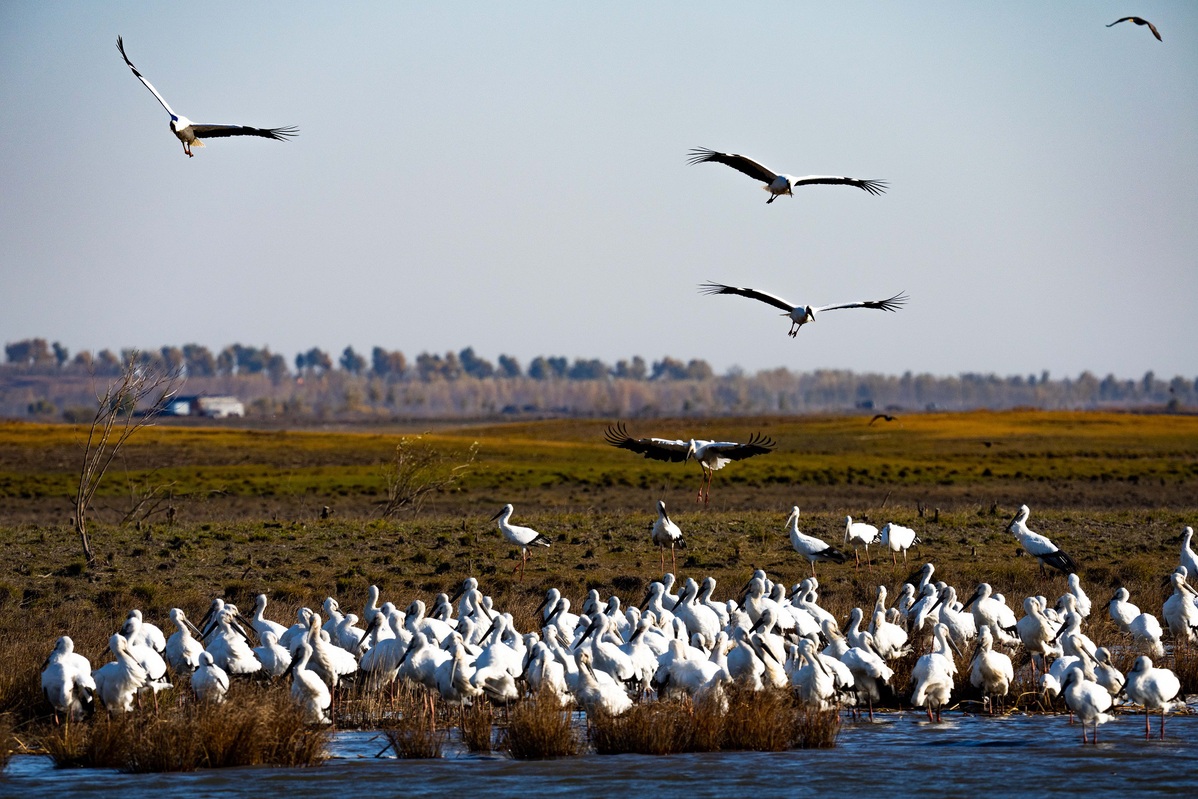 Around 2,000 oriental white storks arrived recently at Momoge National Nature Reserve in Zhenlai town of Baicheng, Jilin province.
The storks are listed as critically endangered by the International Union for Conservation of Nature.
"It's the largest flock of oriental white storks we have ever encountered in the reserve over several decades," said Pan Shengyu, a staff member at the China Wildlife Conservation Association in Baicheng. "Due to the abundant precipitation in Northeast China this year, the birds can easily find food in the reserve, including various fish, shrimp and snails."
Pan said there are only about 9,000 Oriental white storks remaining today.
Located on the border of Jilin and Heilongjiang provinces and the Inner Mongolia autonomous region, Momoge has rich natural resources and is one of the key habitats in China for the storks.
Xiao Kui contributed to this story.