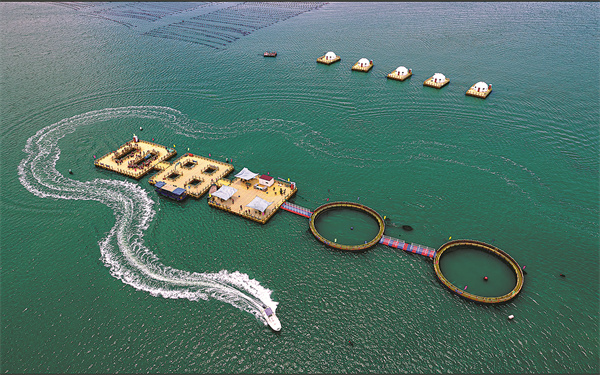 Weihai, a coastal city of Shandong province, has built a 1,001-kilometer route that strings together picturesque coastal and mountainous landscapes to further develop its tourism sector and rural areas.
Put into service in May last year, it has a main highway and branch roads, of the same length. The 501-km main route goes along the coastline and runs across the mountains. The 500-km branch roads can take visitors to more than 90 percent of the city's tourism attractions, including scenic spots, hotels, RV campsites, homestays and agricultural sightseeing sites.
Among the attractions are four ski resorts, nine natural hot springs, 15 national-level marine ranches and more than 80 agricultural tourism sites.
This summer, Zhang Guoliang and his family spent three days of their vacation in Weihai.