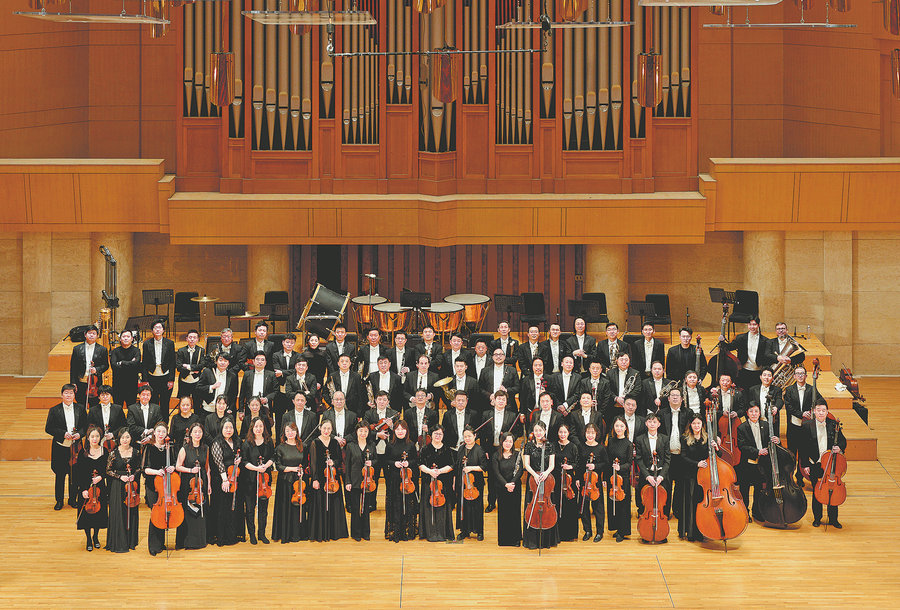 From popular children's choir to Peking Opera, cultural carnival promises a surge of nostalgia as the People's Republic of China celebrates its anniversary, Chen Nan reports.
The Forbidden City Concert Hall is pulsating with excitement. The popular performing arts venue at Zhongshan Park in Beijing is hosting a series of shows this fall to mark the 73rd anniversary of the founding of the People's Republic of China.
The cultural festival kicked off with a concert on Saturday by the Beijing Symphony Orchestra, under the baton of conductor Fan Tao. It featured compositions adapted from popular movie scores by American composer John Williams, such as Star Wars and Harry Potter and the Sorcerer's Stone.
Through the upcoming weeklong National Day holiday next month and up until December, the venue will host 16 shows covering a wide range of performing arts, including classical music, dance and Peking Opera.
On Saturday, the orchestra, led by conductor Zheng Jian, will perform for the first time with the all-male Beijing Master Choir. According to orchestra director Meng Haidong, the concert will be a surge of nostalgia for music lovers. "The Chinese songs prepared for the concert were all released between the 1960s and the '80s, and they mirrored the development of the country," Meng says.