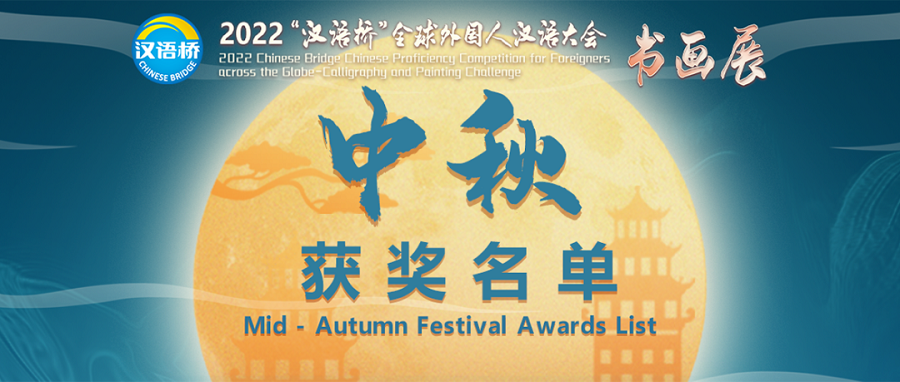 Learn Chinese characters, study the Chinese language, meet new friends, and show off your artistic skills! The winners of the 2022 "Chinese Bridge Chinese Proficiency Competition - Calligraphy and Painting Challenge" were announced on Sept 28, marking the end of the review work for the "Mid-Autumn Festival" category.
The challenge attracted a lot of attention since its launch in June. 496 pieces themed on the Mid-Autumn Festival from 471 participants in 68 countries were collected. All of these pieces were reviewed by the committee and voted by audience.
The award list includes Best Skill Awards, Best Presentation Awards, Most Creative Awards, Most Potential Awards, Online Popularity Awards and Social Media Popularity Awards, each of which will be given to 5 winners in both calligraphy group and painting group. All participants will receive digital certificates given by Chinese Bridge as well.
Let's take a look at these award-winning works!