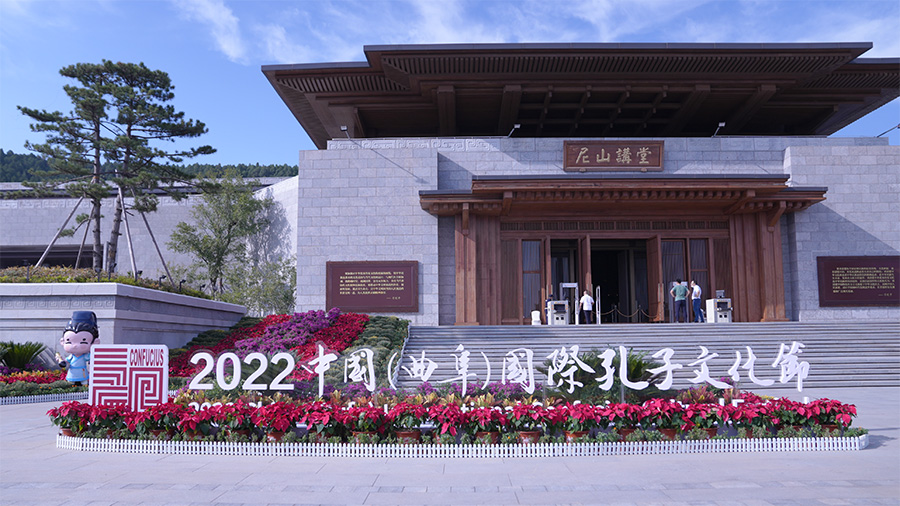 The curtain has lifted on the 2022 China (Qufu) International Confucius Cultural Festival (ICCF) in Qufu, East China's Shandong province, the hometown of the ancient Chinese sage and educator Confucius.
The theme of this year's ICCF is "Commemorating the 2573rd Birthday of Confucius," and the theme of the Nishan Forum on World Civilizations held at the same time is "The Diversity of Human Civilizations and the Common Values of Mankind." The event will see a single academic forum transformed into a comprehensive humanities forum.
There will be nine group dialogues during the forum, covering the following topics: Integrated Development of Cultures and Shared Values of Humanity, Exchanges, Mutual Learning and Innovative Development of Civilizations, Chinese Civilization and World Civilizations, Fine Traditional Chinese Culture and a New Model for Human Advancement, COVID-19 Pandemic and Human Civilizations, International Cooperation and Culture of Integrity, World Civilizations and the Digital Age, and Traditional Culture and Modern Lifestyle.
The forum will also feature 14 high-level academic exchange activities, including keynote speeches, interviews and dialogues.