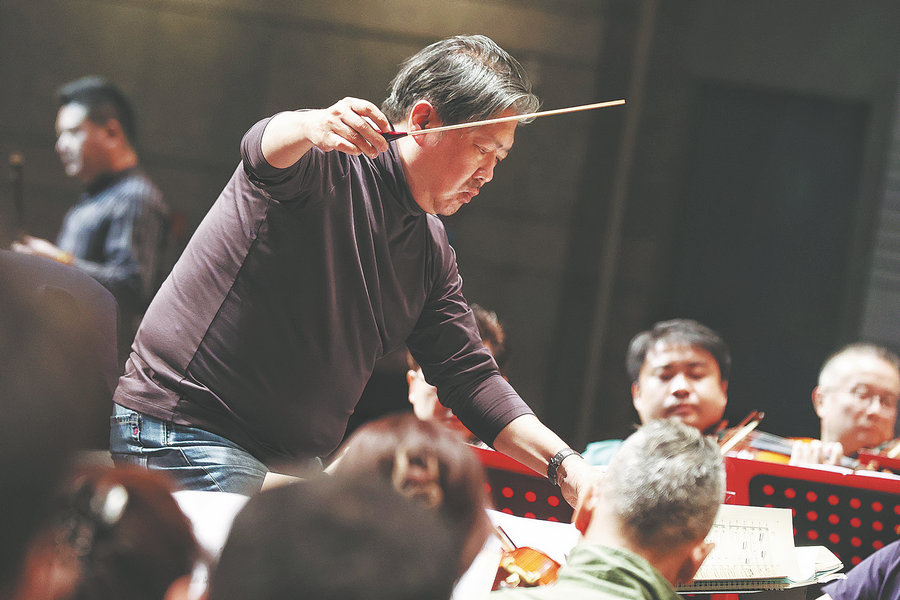 Beijing classical music showpiece postponed but celebrations for milestone go ahead, Chen Nan reports.
October is the main season for classical music fans in the capital as the annual Beijing Music Festival usually provides a fascinating soundtrack and always features world-class performers and concerts.
However, the 25th Beijing Music Festival has been postponed this year, according to a statement released by the Beijing Music Festival Organizing Committee.
"Due to the impact of the COVID-19 pandemic, the 25th BMF will be postponed after careful consideration," the statement says. "Along the way, the BMF has received support and patronage from all sectors of society and audiences, and has jointly created many beautiful memories. We would like to extend our respect and sincere thanks to all of you and will treasure this support and expectation to the moment of meeting again."
According to the committee, the programs, which were originally planned for this year's festival, will be rearranged and staged in 2023. With more new programs being mapped out, the festival will contain a large number of events in 2023.