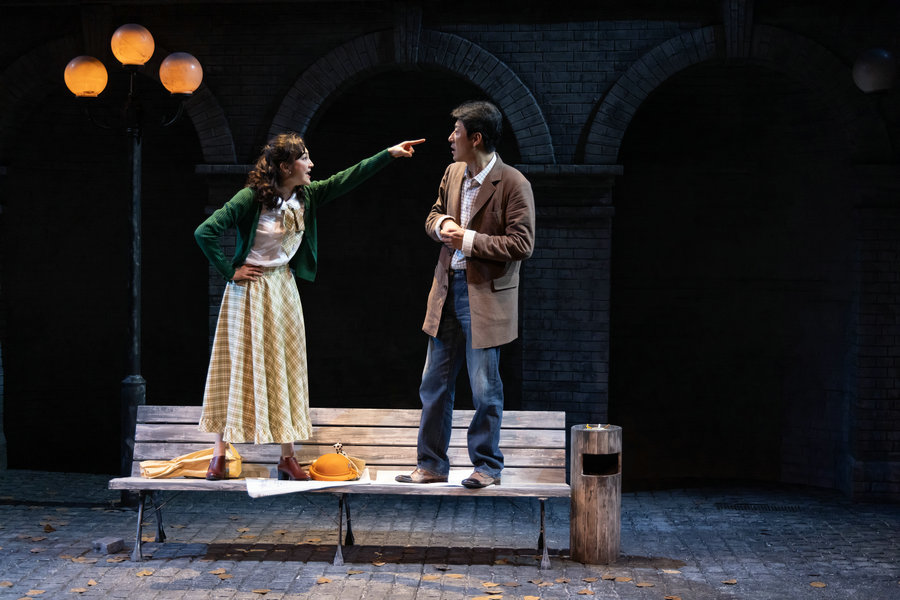 The story is founded on a classic odd-couple pairing but the author complicates the formula with characters who are trapped in their own dilemmas. Narrated from a third-person point of view, it leaves much to imagination.
The male protagonist claimed to be a lonely divorcee on a business trip and while the heroine introduced herself as a poor single-mother working in a socks factory. As time went by, they began to find out each other's deep secrets and strip away lies after lies.
A happily-married couple in real life, Yu Zhen and Xin Yue are both actors of BPAT. Their partnership on-and-off stage ensured effective and smooth cooperation in the rehearsals.