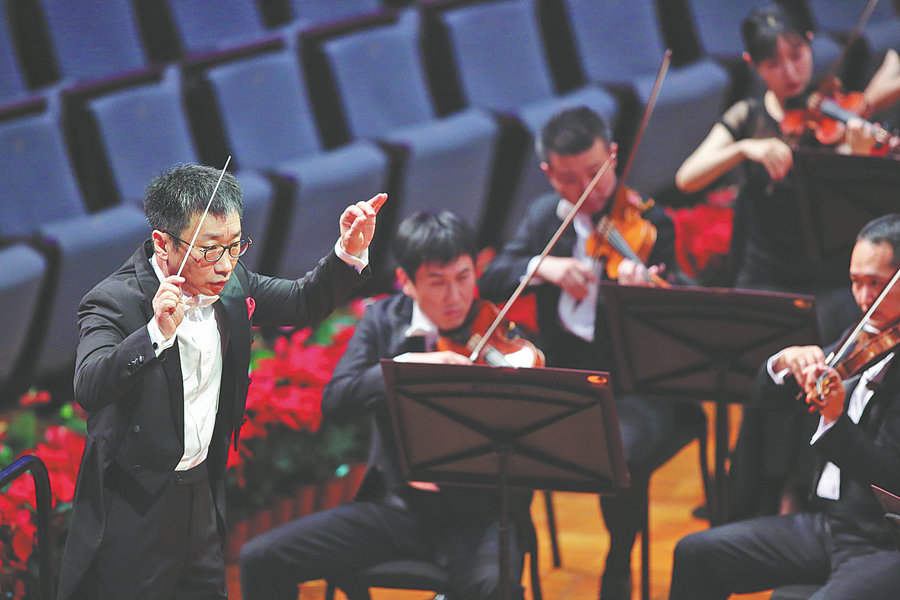 Different from originally planned, program still offers audiences a varied range of composers, Chen Nan reports.
On Sept 16, the China NCPA Orchestra announced its 2022-23 season at the National Centre for the Performing Arts in Beijing. It will feature music by Anton Bruckner, Maurice Ravel and Dmitri Shostakovich, among others, as well as world premieres of works by Chinese composers.
The season kicked off with two concerts held at the NCPA on Sept 16 and 17, featuring the orchestra performing Carl Maria von Weber's The Overture to Der Freischutz (The Marksman), Rachmaninoff's Symphony No 2 and Richard Strauss' Der Rosenkavalier (The Knight of the Rose), Op 59, TrV 227, under the baton of conductor Li Xincao, the principal conductor and director of the China National Symphony Orchestra.
"During the past few years, we have been adjusting our schedules and making changes to the programs due to COVID-19," says Ren Xiaolong, director of the China NCPA Orchestra. "For this new season, we also had to rearrange the program within a short period of time."
The original plan for the opening concert was to feature world renowned soprano He Hui singing selections from Giacomo Puccini's classic opera Madame Butterfly. However, the soprano couldn't make it due to the pandemic.