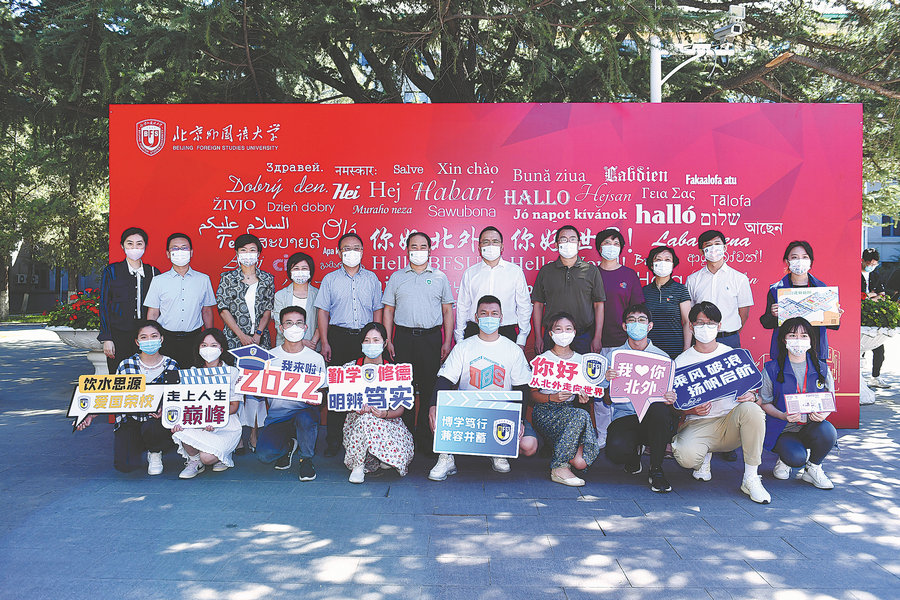 Beijing Foreign Studies University grooms students as skilled communicators to forge stronger ties between China and the world, An Baijie reports.
As a saying goes, to learn a language is to have one more window to look at the world. Jin Xiaoyan, a teacher at Beijing Foreign Studies University, couldn't agree more. For 13 years, she has been helping students develop and hone a global vision using the powerful tool of language.
The director of a freshman class of 23 at the faculty of French and Francophone studies, Jin often uses audiovisual aid to drive home the point.
She plays a video from 1964 of the school's seniors being interviewed by the French media, on the eve of the establishment of diplomatic ties between China and France, to convey how language can bridge the gap between two very different cultures.
Jin stresses how communication is the key to enhancing China's access to the world and vice versa. In the video, French language students in the school express their wish to serve the country by becoming interpreters and teachers. Jin uses the recorded interview to instill confidence in her students, who are fresh out of middle school, so that the baton of faith to foster global friendships can be passed down.