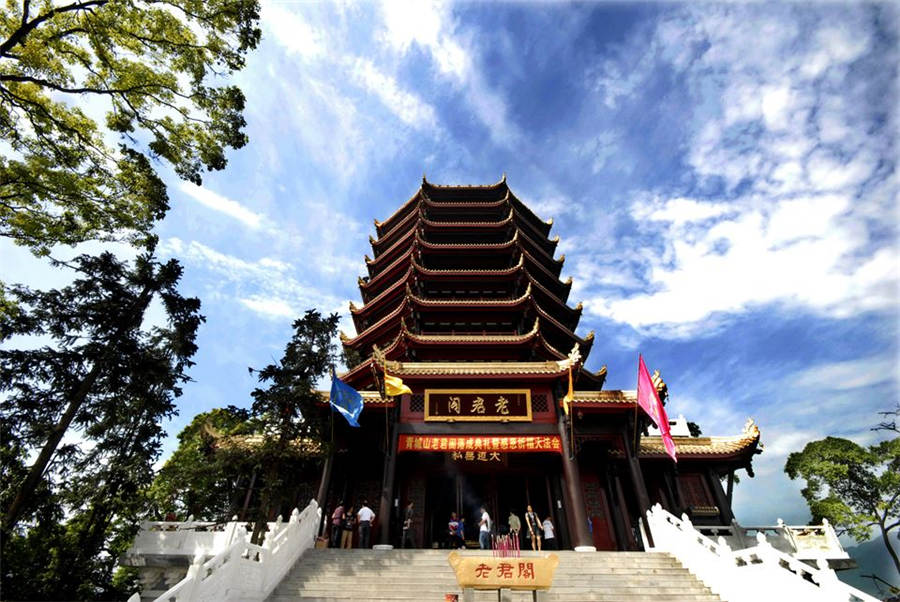 Qingcheng Mountain, located in Dujiangyan, Chengdu city of Sichuan province, is one of the cradles of Taoism.
With over 20 temples and religious sites for Taoism, it exudes a strong flavor of Taoist culture and the buildings demonstrate the Sichuan style of architecture. It is famous as the place where in 142 the philosopher Zhang Ling founded the doctrine of Chinese Taoism. Built on the mountain during the Jin and Tang dynasties are many temples expressing Taoism culture.
It also has beautiful natural landscape with peaks rise and fall, dense forests and tranquil trails.
The Qingcheng Mountain, together with Dujiangyan irrigation system, was listed as a UNESCO World Cultural Heritage site in 2000.