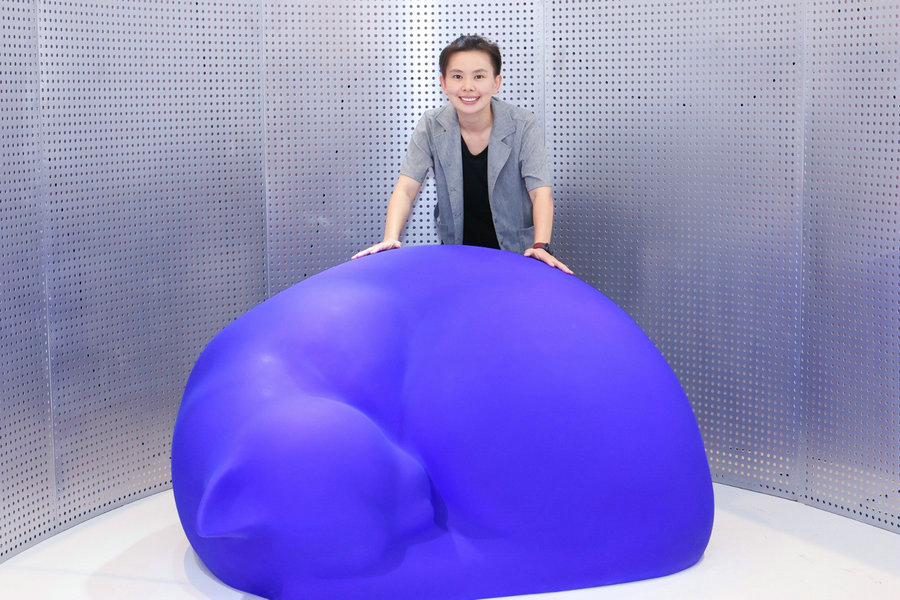 Blue in White is the solo exhibition of Beijing-based sculptor Cao Yun at The Place, a commercial complex in Hongqiao area of Shanghai, going on from Sep 2 to Nov 16.
From small ink and acrylic paintings to sculptures of different series', the exhibition reflects different aspects of her portfolio, as well as her continual exploration with different materials and surface textures in a show room of no more than 100 square meters.
The 36-year-old female artist grew up in the countryside of Hunan province. As a child she used to help with her grandfather's business making paper animals and furniture for sacrifice at funerals. She studied at the sculpture department of the Academy of Arts & Design, Tsinghua University for seven years.
Animals, especially horses and deer, are her favorite subjects, and her latest creations are giant cats made of fiberglass in Klein blue. A series of digital photos of these sculptures are also featured in the exhibition.