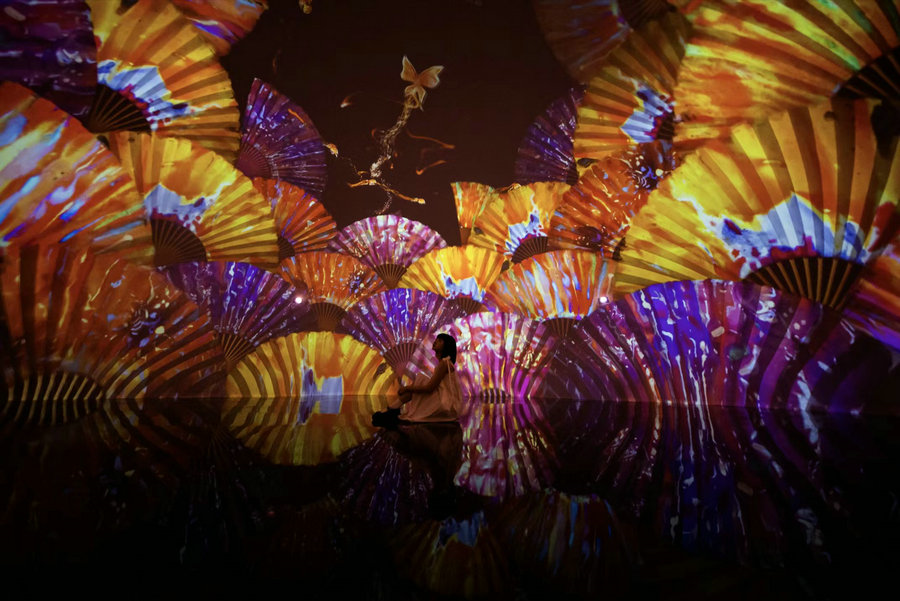 An immersive digital art exhibition titled Journey to the Unexplored kicked off on September 14 and will run till Oct 14 at the Powerlong Art Museum in Shanghai.
The 2,000-square-meter exhibition takes visitors on a journey through the world of Yin Yang Master, a role-playing mobile game released by Chinese Internet company Netease. In the game, supernatural beings live alongside humans in the ancient Heian Period (794-1192) in Japan.
The digital experience created by new media art group Geeksart was inspired by literary and artistic classics in Japan, China and other Asian cultures, and depict a world of harmony and beauty across seven chapters.