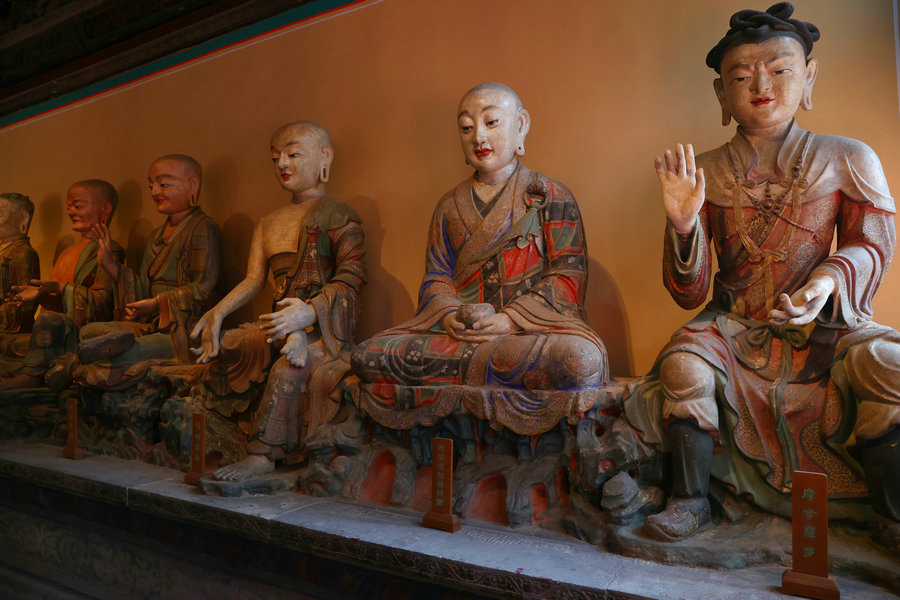 After five years of repairs, Beijing Art Museum, located inside Wanshou Temple in Haidian district, reopened to the public on Friday.
Founded in 1987, the museum was closed for a major face-lift in 2017. Wang Dan, director of the Beijing Art Museum, said that during the repair they have sorted out the museum's 133,300 pieces of collection again and have planned for the new exhibitions accordingly.
Five exhibitions are hosted simultaneously displaying over 350 items of the museum's collection, which include the Calligraphy and Painting Exhibition of the Qing Royal Family, the Art Exhibition of Tibetan Buddhist Statues and the Exhibition of the History of Wanshou Temple.
The Theme Exhibition of Antiques for Auspiciousness and Longevity on the first floor of the Wanshou Pavilion is one highlight as well as the Traditional Furniture Exhibition which presents dozens of items of furniture from the Ming (1368-1644) and Qing (1644-1911) dynasties.
According to Wang, besides the repair of the exhibition halls, the museum has also built a digital screening room, a space for cultural and creative products and a 'Wanshou post" for the public, to add more interaction and leisure areas.
"In the next few years, we will launch more exhibitions," Wang said.