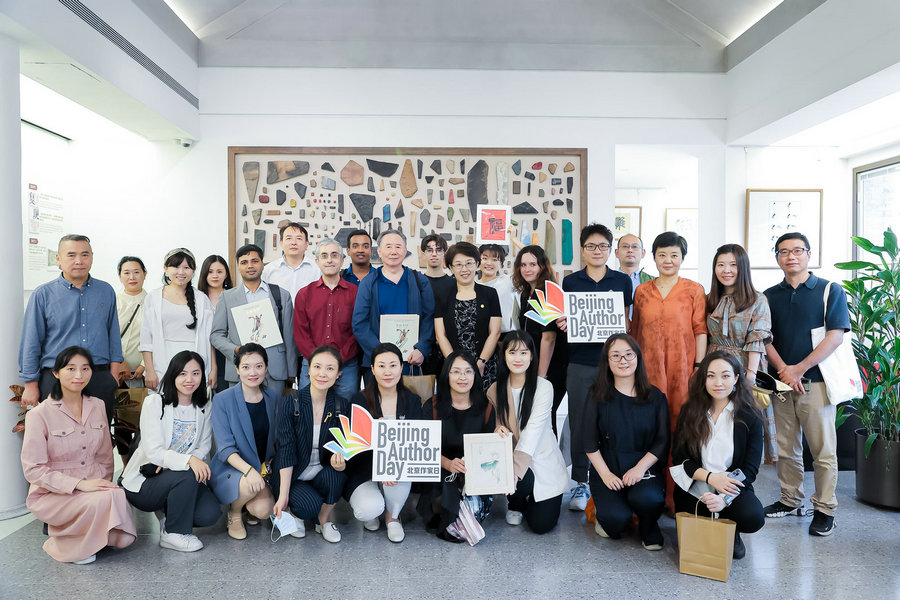 Representatives of Beijing authors and Sinologists toured the Yangmeizhu Street, a byway in Xicheng district of Beijing, to explore Beijing's traditional culture after the opening ceremony of Beijing Author Day held on Sept 6.
Yangmeizhu Street, which is located in the very heart of Beijing, is considered "one of the 10 most beautiful alleys in Beijing" and features old-style architecture and stores.
They also visited Rongbaozhai, a time-honored store of calligraphy and Chinese painting with a history of 350 years and hailed as "folk Palace Museum", and experienced woodblock printing technique, an intangible cultural heritage item.
Chen Ning, Party secretary and executive vice-president of the Beijing Federation of Literary and Art Circles said the activity aims to provide opportunities for overseas Sinologists to experience Beijing culture and have a better understanding of Beijing authors and literature works, paving the way for translating and exporting Beijing culture in the future.