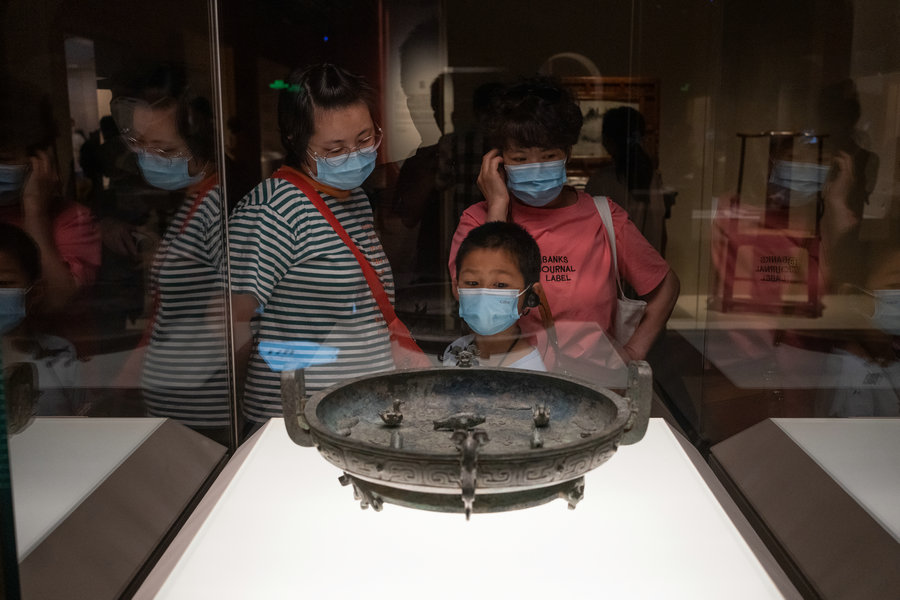 Eager to engage with audiences and promote the arts, Shanghai's major cultural institutions have been releasing their own NFTs, all of which have been snapped up within seconds.
From China's first symphony recording to 2,000-year-old bronze objects, art works of all types are being turned into non-fungible tokens (NFT) by leading cultural institutions in Shanghai looking to engage audiences and promote their cultural assets.
NFT digital collectibles that use block-chain technology to permanently attach unique digital signatures to art works have been gaining popularity around the world since last year. For example, Christie's held its first NFT auction in February last year when Everydays: the First 5,000 Days, a collage of digital images created by US artist Beeple, fetched a whopping $69.34 million.
In the first quarter of this year, $16.475 billion worth of NFTs were traded around the world, according to Nonfungible.com, a leading NFT data resource.
Many celebrities who are renowned in China have also jumped on the bandwagon and driven up the hype. Last November, Singaporean singer-songwriter JJ Lin announced that he had spent $70,000 on three pieces of virtual real estate in Decentraland, a metaverse platform.
Earlier this year, Mandopop icon Jay Chou made the news when he posted on social media that his Bored Ape Yacht Club NFT, which was worth more than half a million dollars, was stolen.