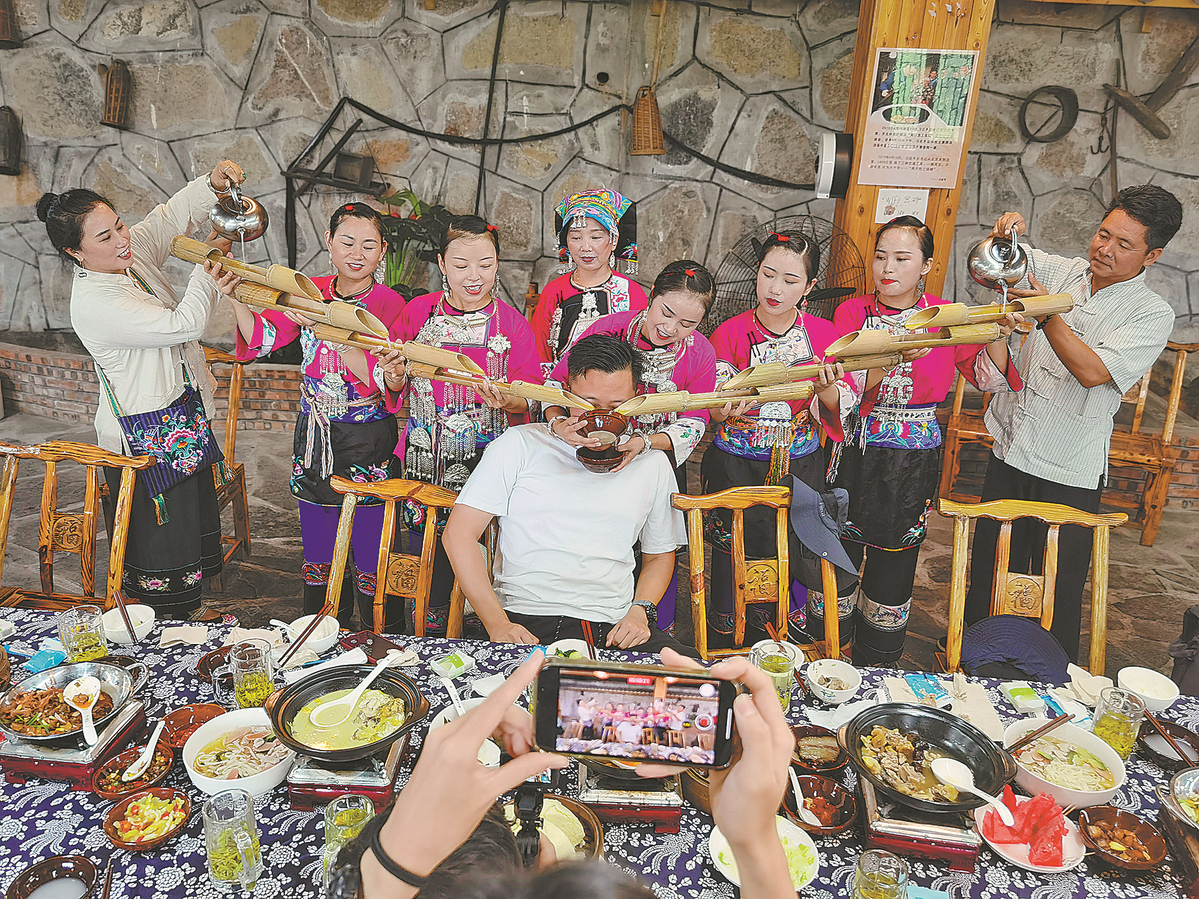 Arts boost incomes for minority groups as nation continues drive for rural vitalization.
Ethnic arts and crafts have become a profitable rural industry, lifting villages in Hunan province out of poverty and contributing to rural vitalization.
About 97.5 percent of villagers in Hequn, in northwestern Hunan's Zhangjiajie city, are members of the Bai ethnic group. Many of the Bai people are making a living selling cloth made with tie-dyeing, a method involving the application of colors or patterns to textiles that they use to make their traditional clothing.
About half the villagers in Hequn participated in a workshop last month on tie-dyeing by Zhang Pihe, a 43-year-old Bai woman born in Dali city, Yunnan province.
Zhang inherited the skill from her grandmother.
"Tie-dyeing has been passed on through generations," Zhang said, adding that she would earn only as much as 2 yuan (29 cents) for 10 pieces of work when she was young.