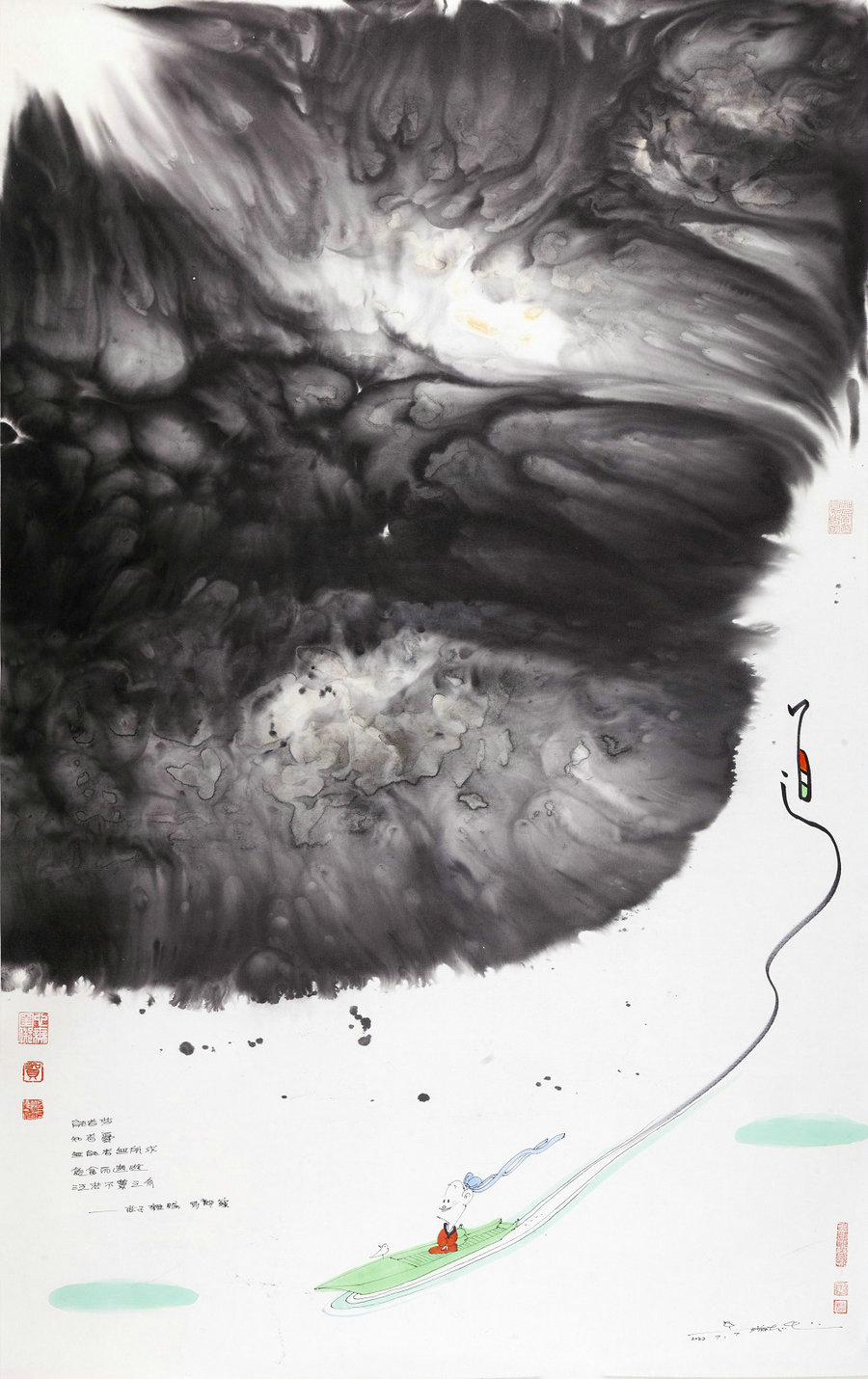 First discovered about a century ago, the Saluwusu relic site in Ordos, Inner Mongolia autonomous region, bears evidence to a Paleolithic culture. Its picturesque views and objects having been excavated ignite people's imaginations of the culture that sheds one of the earliest lights of Chinese civilization.
This includes He Pengfei, a painter and native of Inner Mongolia who has been fascinated by the natural beauty and mysteries of Saluwusu. He has made oil paintings in which he imagines time travel to the Saluwusu culture. The paintings feature a wild palette, primitive patterns and semi-abstract shapes inspired by the distinctive landscapes there.
An exhibition at Beijing's Yanhuang Art Museum shows dozens of paintings of Saluwusu depicted by He which opens to viewers a gate to the mysterious and extensive world of the Paleolithic age.
Also on show are paintings He co-worked with his artist friends to include Chinese paintings and calligraphic pieces.