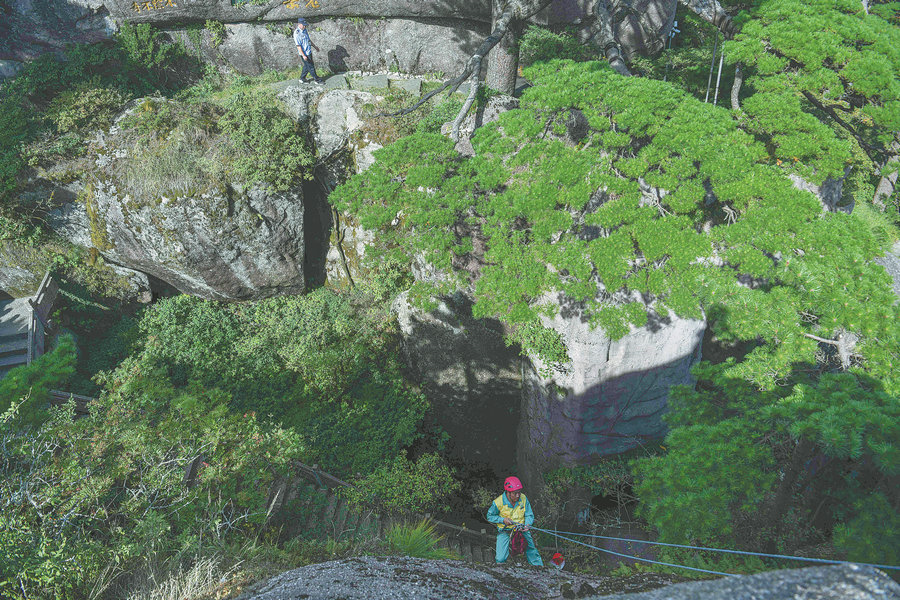 When Li Peisheng and Hu Xiaochun, two grassroots model workers, wrote a letter to President Xi Jinping, expressing their resolve to contribute to guarding Huangshan Mountain and building a beautiful China, they probably didn't expect a reply.
But they did, actually, receive a letter of reply on Aug 13 from Xi, who is also general secretary of the Communist Party of China Central Committee and chairman of the Central Military Commission.
In the letter, Xi praised them for their long and dedicated efforts to keep the mountain clean and tending to the "guest-greeting pine", which is a key feature of the Huangshan Mountain Scenic Area in East China's Anhui province.
"The letter is a huge encouragement not only for me and Hu, but also for all ordinary people like us,"Li, the 48-year-old sanitation worker in Huangshan, says.
Hu, a guardian of the 10-metertall, 1,300-year-old "guest-greeting pine", says he feels the care and concern for ordinary workers between the lines in the reply.