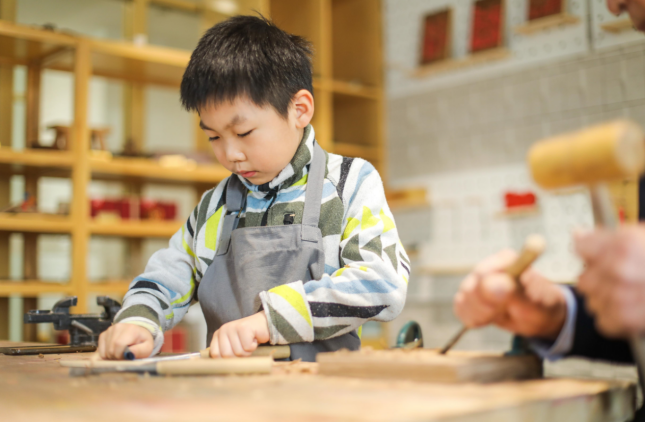 A series of summer camps and study tours have been organized by the China Soong Ching Ling Science and Culture Center for Young People to foster children's interests in traditional Chinese culture, natural science and social science during the ongoing summer holiday.
For instance, a cultural trip that takes young students to learn about the traditional architectural styles in China in museums has also offered participants opportunity to get a hands on experience in making models of traditional structures, like sunmao, meaning wood tenons and joints, as well as learning the skills of drawing porcelain paintings.
A five day camp themed on China's traditional folk music has also been held to widen children's musical horizons by inviting teachers from the Central Conservatory of Music and China Conservatory of Music to give face to face instructions on how to play such traditional instruments as guzheng also known as the Chinese zither, and erhu, a two-stringed plucked instrument.
Additionally, workshops were set up for students to get closer to intangible cultural heritages including dyeing craft, wood making and pottery making.