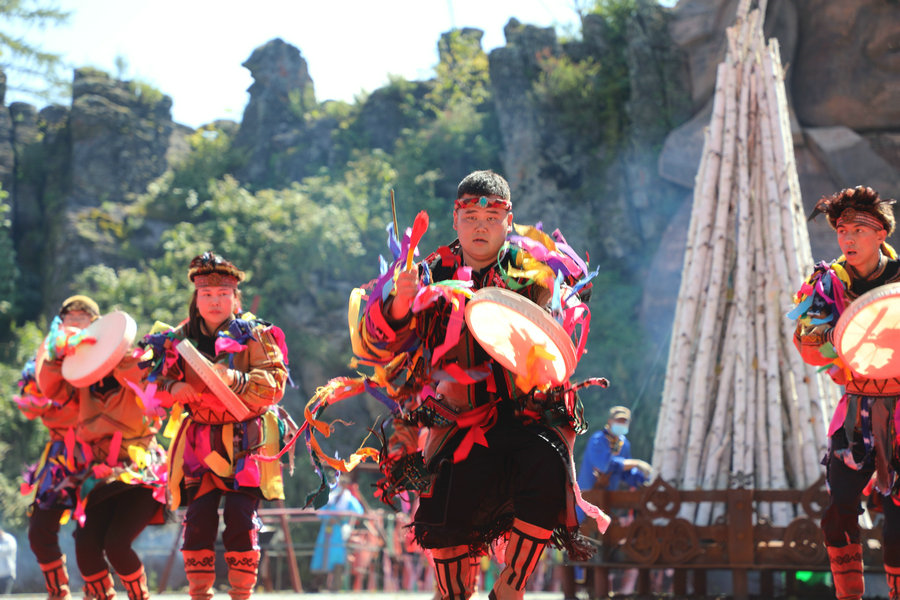 The fourth Oroqen Folk Culture Festival kicked off on Sunday in Oroqen Culture Park of the Shibazhan Forestry Bureau in Heilongjiang province's Great Khingan Mountains area, attracting many tourists and residents.
During the opening ceremony, performers dressed in traditional Oroqen costumes, danced to Oroqen songs as they presented the historical features of the lives of people in the ethnic group.
Visitors could taste the local cuisine, displayed in the exhibition stands.