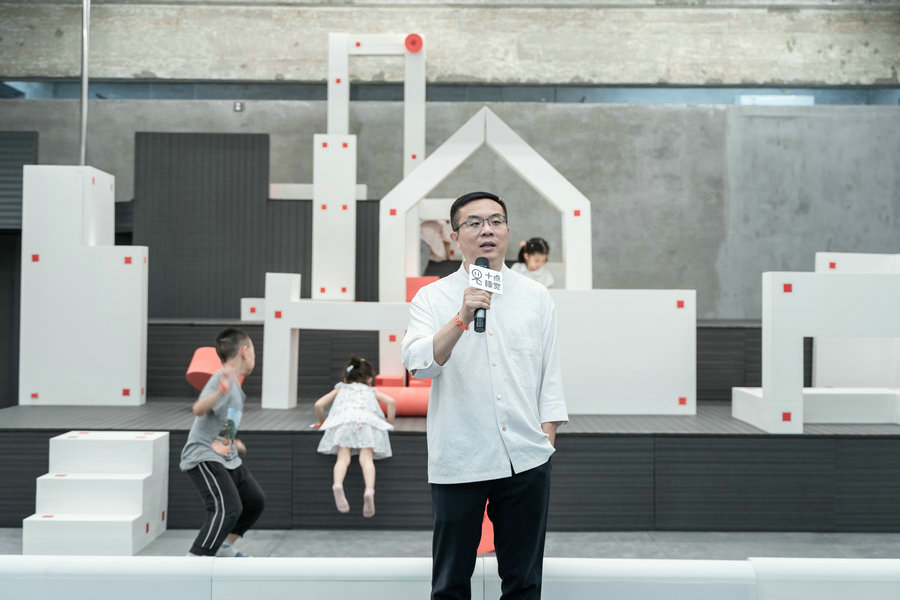 Click Ten Kids+:Home as Stageplay is a project initiated by artist Jin Qiuye who has designed an interactive space at Click Ten Art Space, in Beijing's 798 art district. Here young visitors can play, perform and find their own ways to communicate with contemporaries, parents and other adults.
Jin was inspired by the idea that home serves as the first stage and the most intimate world for children, where they can have a full expression, and where they realize they are the focus and "superstar" of the whole family.
Dozens of blocks have been assembled at the space to form a temporary home, and an "artificial mountain", reminding its players of the ones they love the most in the parks and playing grounds.
Jin says they hope the project will motivate children to move, think and imagine. The project also aims for children to enjoy the fun of being in an animated, three-dimensional world rather the confinement of virtual worlds.
The project runs through Sept 25.