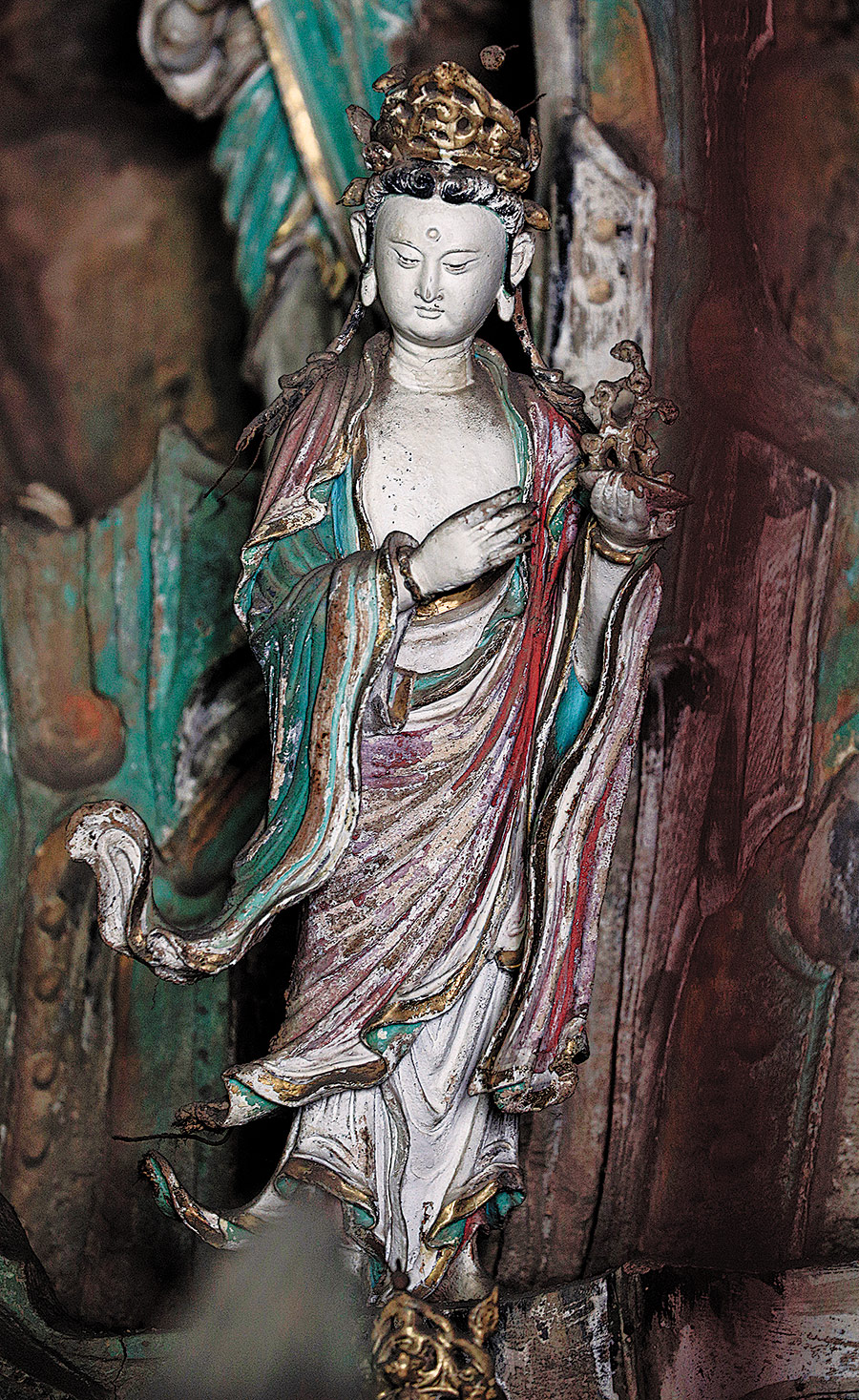 The unassuming charm of Shuanglin is the result of continuous and concerted efforts of cultural relic protectors for decades, Li admits. On March 20, 1979, the temple was among the first tourist attractions opened to the public.
When he started working on the temple in 1992, some halls had leaking roofs and there were cracks on the walls. In 1994, the Hall of Heavenly Kings, which was in the worst state, underwent a major revamp.
With recognition from UNESCO, things took a turn for the better in 1997.Funds poured in and continue to do so. To date, 10 halls have undergone restoration work. Wooden frames have been installed to protect the painted sculptures. "These come from our ancestors and cannot be compromised in any way," emphasizes Li.
No damage or theft has been reported at Shuanglin under the watchful eyes of Li and other guardians since 1979. Before modern security measures kicked in, manual patrolling was conducted at regular intervals every day and night. In 1998, an underground water supply system for fire control was put in place and in 2005, a surveillance system installed.
Last year, experts from the Dunhuang Academy were invited to examine the painted sculptures, review temple preservation efforts and advise on future projects. The temple management has applied for digital collection technology that will analyze any possible damage.
In the coming days, visitors may also be able to feast their eyes on frescoes from the Ming Dynasty that cover 400 square meters of the temple, Chen says.