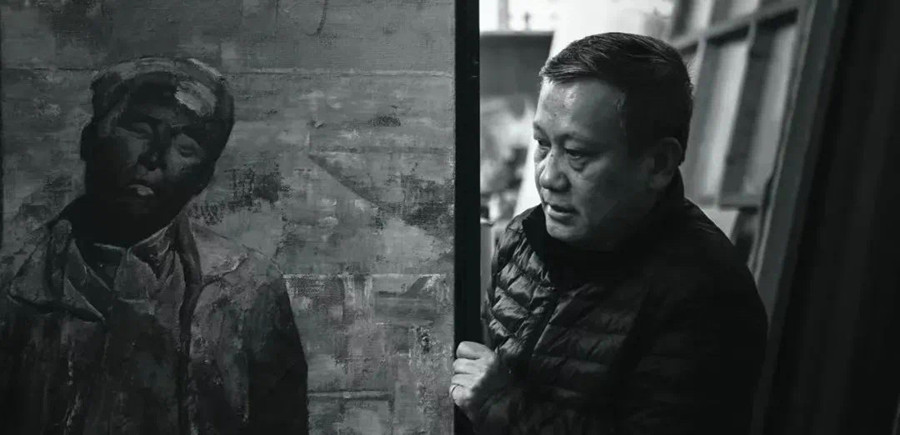 Lei Bo, an eminent member of the Beijing Fine Art Academy, has been accomplished artist in the mountain-and-water genre of classic Chinese painting. He then ventured into oil painting and explored various forms of the East and the West.
Traces, an ongoing exhibition running through July 25 at the Guangxi Academy of Chinese Painting and Calligraphy in Nanning, Guangxi Zhuang autonomous region, shows Lei's efforts over recent years.
In his work, Lei incorporates the techniques and styles of ancient mural paintings found in caves in Dunhuang, Gansu province, and the Xinjiang Uygur autonomous region and in centuries-old tombs in Shanxi province.
Lei's output reflects a study of the long-standing European art traditions, the fresco paintings and paintings done in tempera, in which a colloidal medium such as egg yolk is used. This cross-cultural influence has rendered Lei's work a unique texture, through which he seeks alternative presentations of the serene atmosphere in classic Chinese paintings.
Many paintings on show were created when Lei returned to Guangxi, his native region, years ago and stayed for over three years. The depictions in his work are reminiscent of the easy pace of towns and villages.