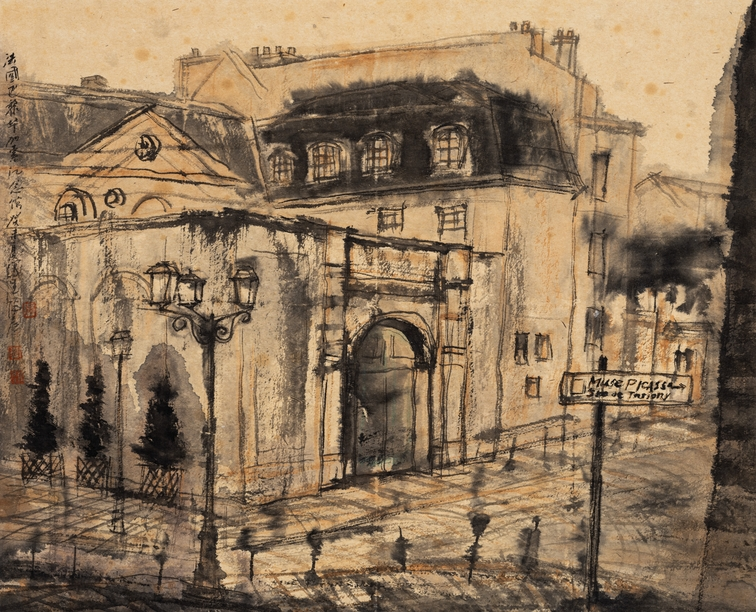 Zhang Yan grew up in the historic city of Luoyang, Central China's Henan province. He later moved to Guangzhou, a southern metropolis featuring different landscapes, urban scenes and culture. This experience rendered Zhang's ink paintings with a distinctive style that infuses elements of his native home and the modern touch of Guangzhou, his second home.
Painting Tours, an exhibition at the Guangdong Museum of Art, shows over 300 ink works that Zhang produced during his extensive travels both at home and abroad over the past four decades. With graceful touches and harmonious use of hues, Zhang accentuates an atmosphere of serenity, extensiveness and tenderness in his works. The show also includes dozens of paintings Zhang donated to the Guangdong Museum of Art.
The exhibition runs through June 12.