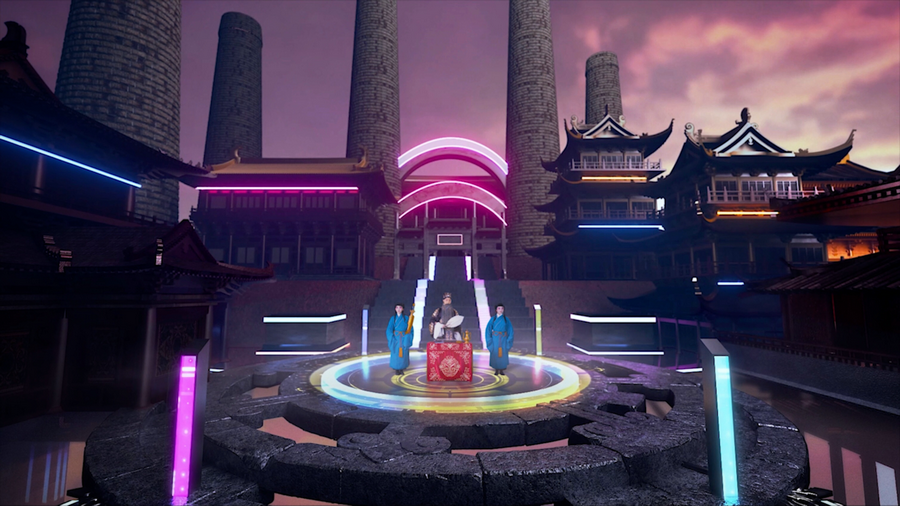 A series of digital assets featuring classical scenarios from six Chinese operas were recently launched as joint productions by CICG Center for Asia and Pacific, under China Foreign Languages Publishing Administration, and the China Theater Association.
The collectibles, offered on non-fungible token platform Jingtan, show iconic repertories of three operatic types, including the Peking Opera, Yuju Opera, originating in Henan province, and Wuju Opera, mainly popular in Jinhua and neighboring areas in Zhejiang province, all performed by well-established artists. Instead of classical stage settings, the operas were performed against futuristic settings with touches of fantasies and science fictions elements.
Zhang Xinyue, a featured Peking Opera artist who has won many accolades, hopes the marriage of new artistic forms and traditional operas can attract the attention of the younger generation and populate the enduring charm of Chinese operas outside the boundaries of cultures and nations. The production team says collectibles of more operas are underway.