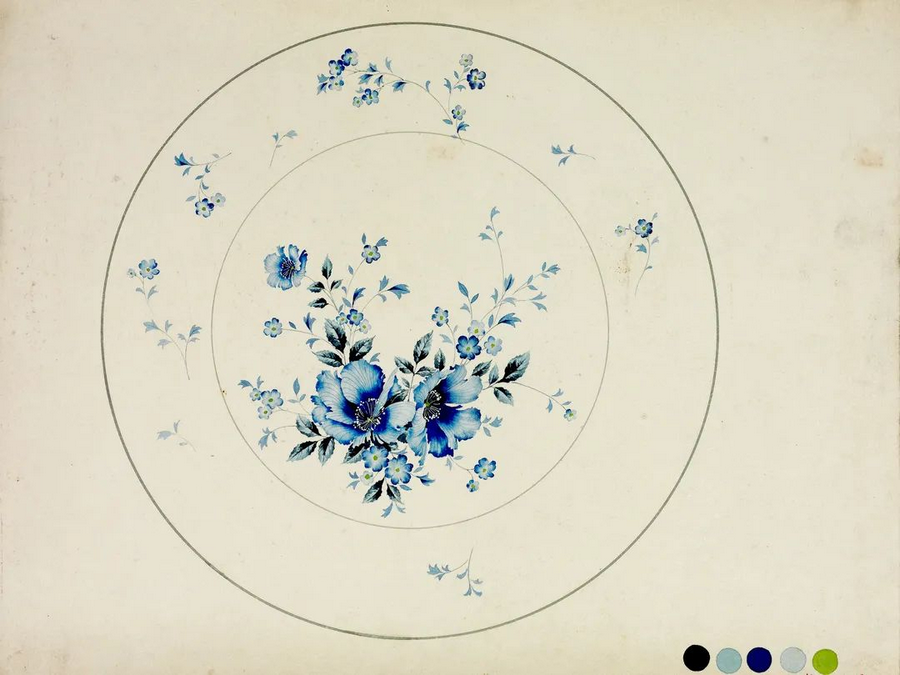 Zou Chuan'an became an apprentice at a ceramic factory in his native Hunan province in 1957, where he continued to work for decades as a seasoned artisan. In his spare time, he taught himself the techniques of gongbi art, a long-standing genre in classical Chinese painting that uses accurate delimitation and vibrant colors. Zou gradually focused on the depiction of flowers and birds, a common gongbi category, and favored such motifs also on porcelain.
Like Flowers, Like Birds, an exhibition at Hunan Museum in Changsha, shows more than 300 elegant and animated works of art by Zou.
Zou's early paintings show his in-depth learning from the works of master gongbi artists of ancient times, especially those serving at royal court of the Song Dynasty (960-1279). Zou infused the semi-abstract style of pocai (splashing colors) in his later works to render an extensive feeling, and introduced the contrast between light and darkness from Western art to add more dimensions to his paintings. In his recent works, Zou has used less saturated, grayish colors to present a more tranquil atmosphere.
The exhibition runs until June 8.