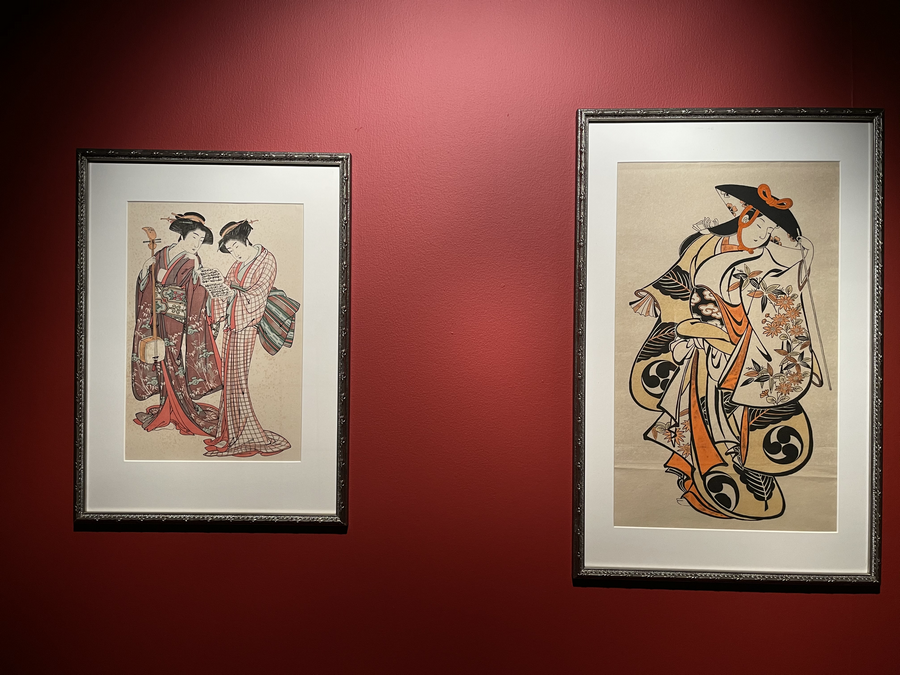 To celebrate the 50th anniversary of the normalization of China-Japan diplomatic ties, a large-scale woodblock painting show of ukiyo-e pieces presented 140 classical sets of the Japanese art genre at the China Millennium Monument in Beijing on March 26.
The exhibition, titled Edo Fantasy, highlights important woodblock paintings created by famous ukiyo-e artists during the Edo period (1603-1868) when subjects of worldly pleasures, landscapes, people's daily lives and Kabuki actors were favored by ukiyo-e printing makers.
On display is the Thirty-six Views of Mount Fuji series by Katsushika Hokusai, one of the well-known masters of the ukiyo-e wood printing, including his signature work The Great Wave.
Highlights also include works by another ukiyo-e master Utagawa Hiroshige who had created thousands of prints on daily life and landscape in Edo-period Japan with a splendid and saturated ambience. His well-known Fifty-three Stations of the Tokaido series is also on display, which the painter completed after traveling a costal route connecting Edo and Kyoto.
The show also sets a section to exhibit figure works of beautiful woman preferred by many artists at the Edo period, such as Kitagawa Utamaro.
Co-hosted by the China Millennium Monument and Beijing Wisdom Art and Culture company, the show will run until June 5.