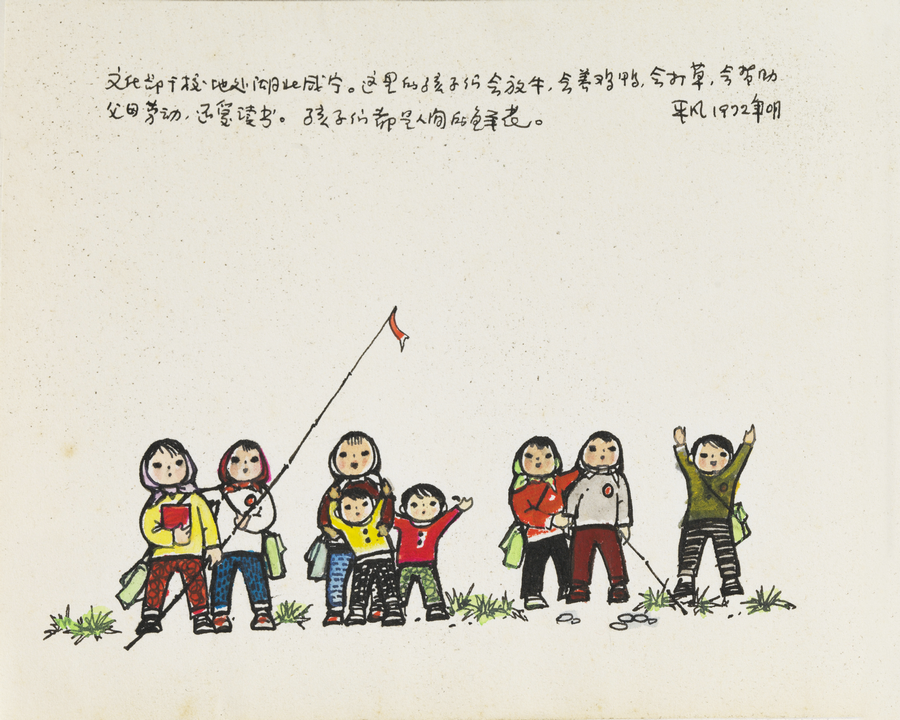 Late print artist Li Pingfan liked to discover the beauty in the fleeting moments and inconspicuous events of everyday life. Of the body of woodblocks he left, what touches people's hearts most are the depictions of children from different countries and ethnicities, in which Li expressed the idea "All children are flowers on the Earth."
Li donated these works to the National Art Museum of China, and they are now on show as part of The Extraordinary Out of the Ordinary, an exhibition at the museum. It brings together dozens of prints, ink paintings and diaries from Li in memory of the 100th anniversary of his birth.
Li was also a devout collector of prints from different countries, and donated them to the National Art Museum. On show are vintage ukiyo-e woodblock prints and modern prints from Li's collection. Li stayed in Japan for seven years, researched ukiyo-e and modern Japanese prints and assembled some 700 pieces. His donation to the National Art Museum allows people to see firsthand the evolution of Japanese print art. The exhibition ends on March 9.