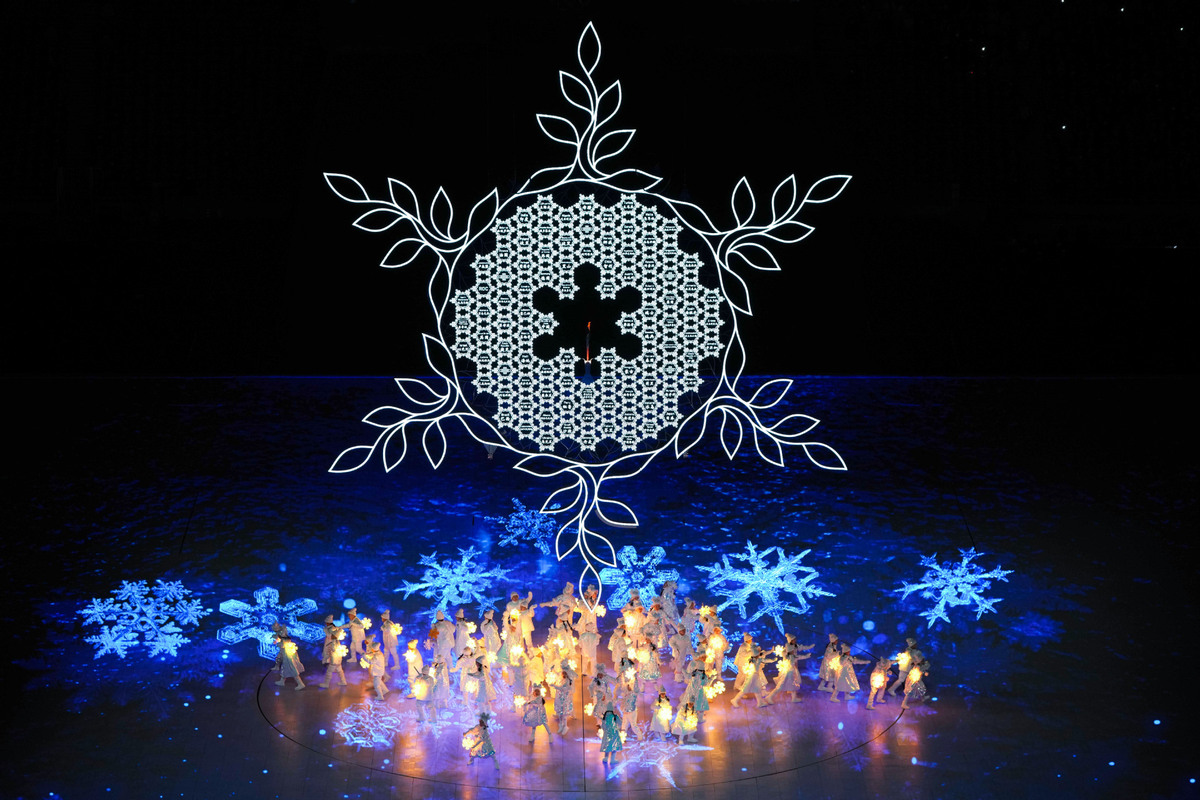 The 2022 Beijing Winter Olympic Games lowered its curtain on Feb 20, with a grand and mesmerizing closing ceremony full of Chinese elements held at the National Stadium, also known as the Bird's Nest.
Just like the opening ceremony, the closing ceremony also featured many young faces. These young performers added to the vigor and energy of the closure of the winter sports extravaganza, as well as a longing for better and more beautiful chapters that awaits all human kind in the future.
Among the young performers, 52 students from the Jinfan Choir and Jinfan Dance Troupe of Shijia Primary School took part in five sessions of the closing ceremony.
From lighting of the Beijing Olympic emblem, to the ice car show, from the time travel shows during Olympic theme songs You and Me and Snowflakes, to a gathered performance of Together for a Shared Future at the end... of all performers during the closing ceremony, they performed the longest, and were one of the youngest.
This is a tribute to the young and professional artists who delivered their best to audiences of the world.