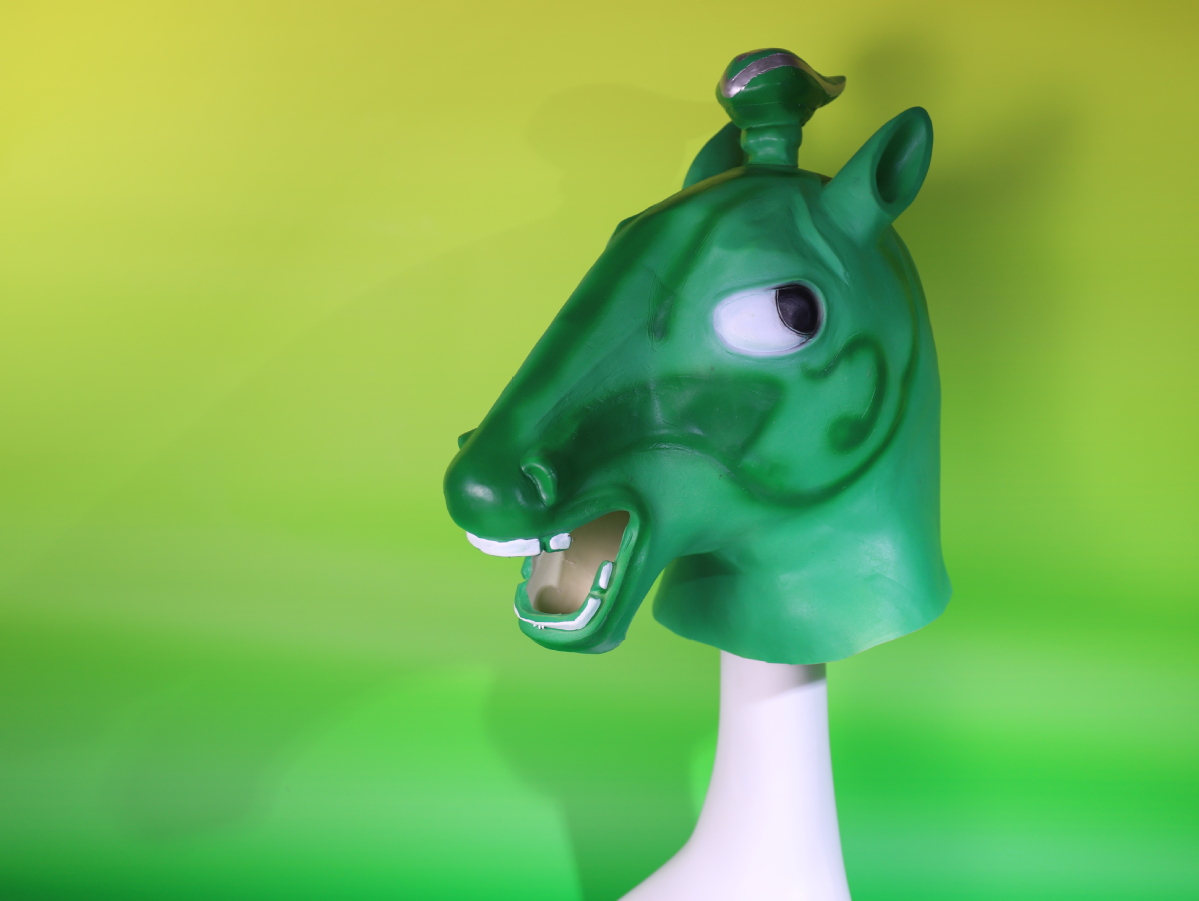 A green horse head mask with a funny facial expression was a hit on Sina Weibo recently.
Based on a cultural relic, a bronze running horse that was excavated in Wuwei, Gansu province, the Gansu Provincial Museum developed the mask as a cultural creative product.
The bronze horse is renowned for its exquisite casting and was recognized as a national treasure by experts from National Cultural Heritage Administration in 1996.
The museum has more than 1,000 types of cultural and creative products. Seizing on the popularity of the bronze horse on the internet, the museum developed the three-dimensional face mask, working carefully on the details.
Other creative products include interiors, study aids, toys, accessories and drinks.