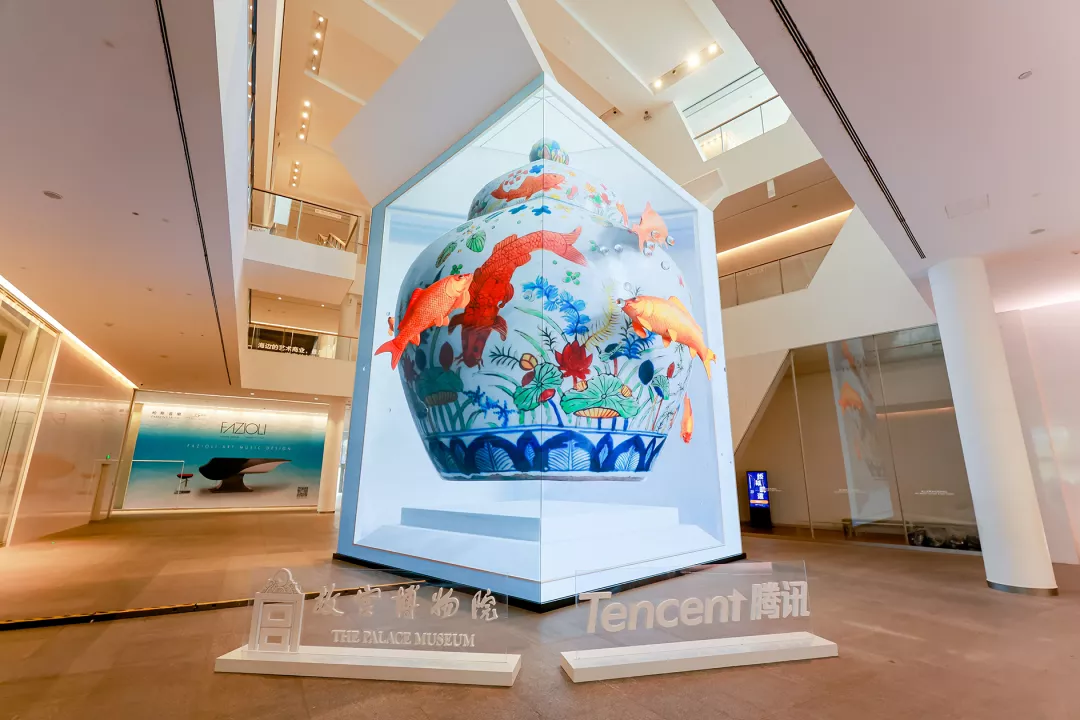 Digital technology has greatly enriched the ways one can appreciate the beauty of Chinese artifacts, especially when travel and transport are restricted.
The Ways in Patterns, a digitization exhibition now running at the Sea World Culture and Arts Center in Shenzhen, Guangdong province, creates an immersive environment which brings visitors an amplified perspective of different types of artifacts in the Palace Museum's collection.
At the center of the show is a digital installation, standing 5.3 meters, which displays magnified 3-D images of two ceramic pieces.
The exhibition ends on Feb 12.