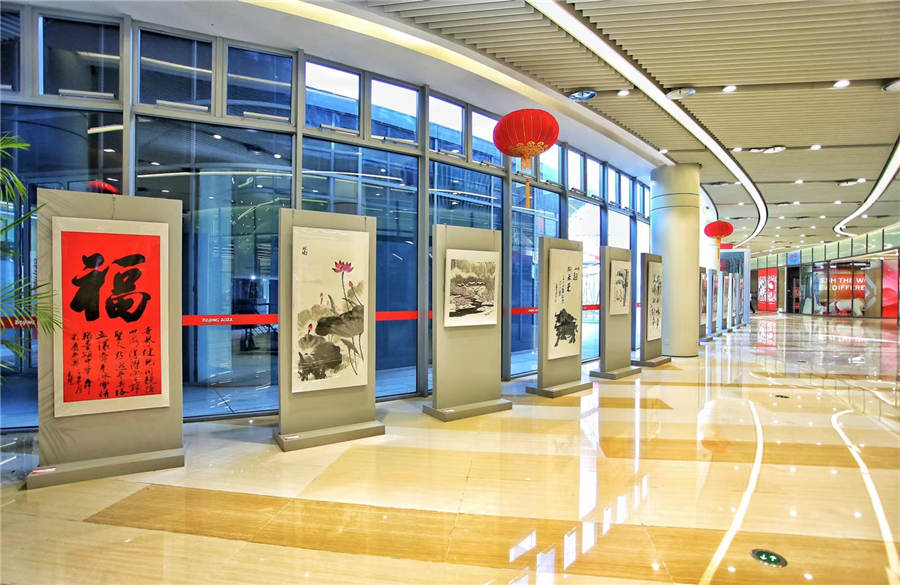 The first sports art exhibition opened in the Winter Olympic village in Beijing on Monday, as a celebration for the upcoming 2022 Winter Olympic Games.
A total of 100 artworks created on the theme of Olympic culture, Olympic city culture and traditional Chinese culture are on display.
Yu Zaiqing, vice-president of the International Olympic Committee, and vice-president of the Beijing 2022 organizing committee, said it's very meaningful to hold the art exhibition in the Olympic village, as athletes are the center of Olympics, and they will live there. The exhibited paintings and calligraphy pieces from famed artists will help build a bridge between the West and East, China and the world.