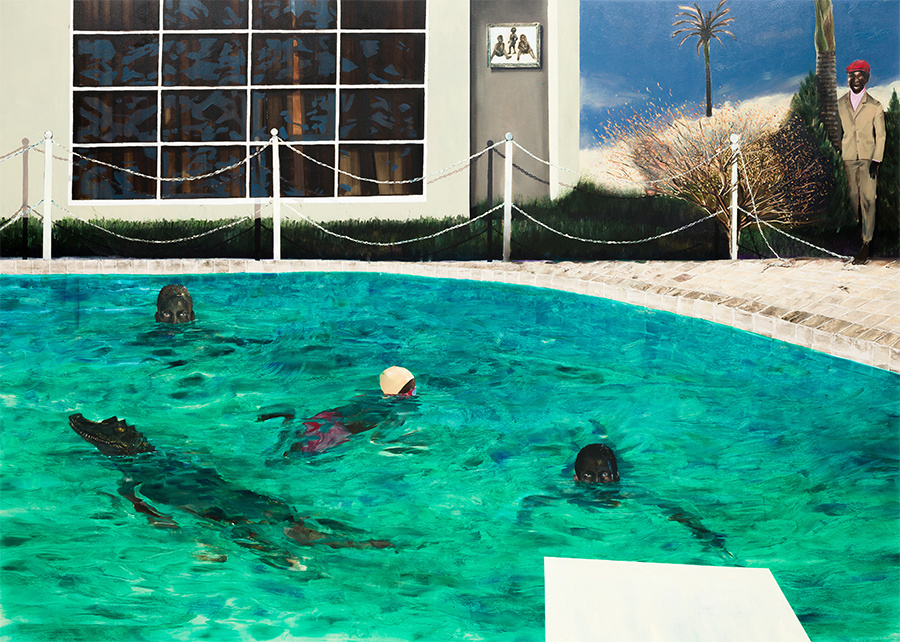 "Though Brazil is on the other end of the Earth, Oba's work about the pains that colonialism inflicted on the Afro-Brazilian people strikes a chord with me and reminds me of the dark times when China was a semi-colony," said Wang Jun, an art lover who recently visited the X Museum where Brazilian artist Antonio Oba is holding his first Asia solo Fables.
All featuring black subjects who eat, work, smoke, swim and mourn, the vibrant and sort of surreal oils of the 39-year-old Brazilian artist are attracting attention and sparking discussion among Chinese audiences.
Winner of the 2017 PIPA Prize, Brazil's biggest art award, Oba is known for creating works of multiple mediums that examine colonial implications and how personal identity is shaped by both history and society.
Like a fable that teaches a moral lesson, "each work in Fables serves as a metaphor for a moral statement or reflection, in which history becomes an allegorical reality," reads a line from the exhibit's introduction.