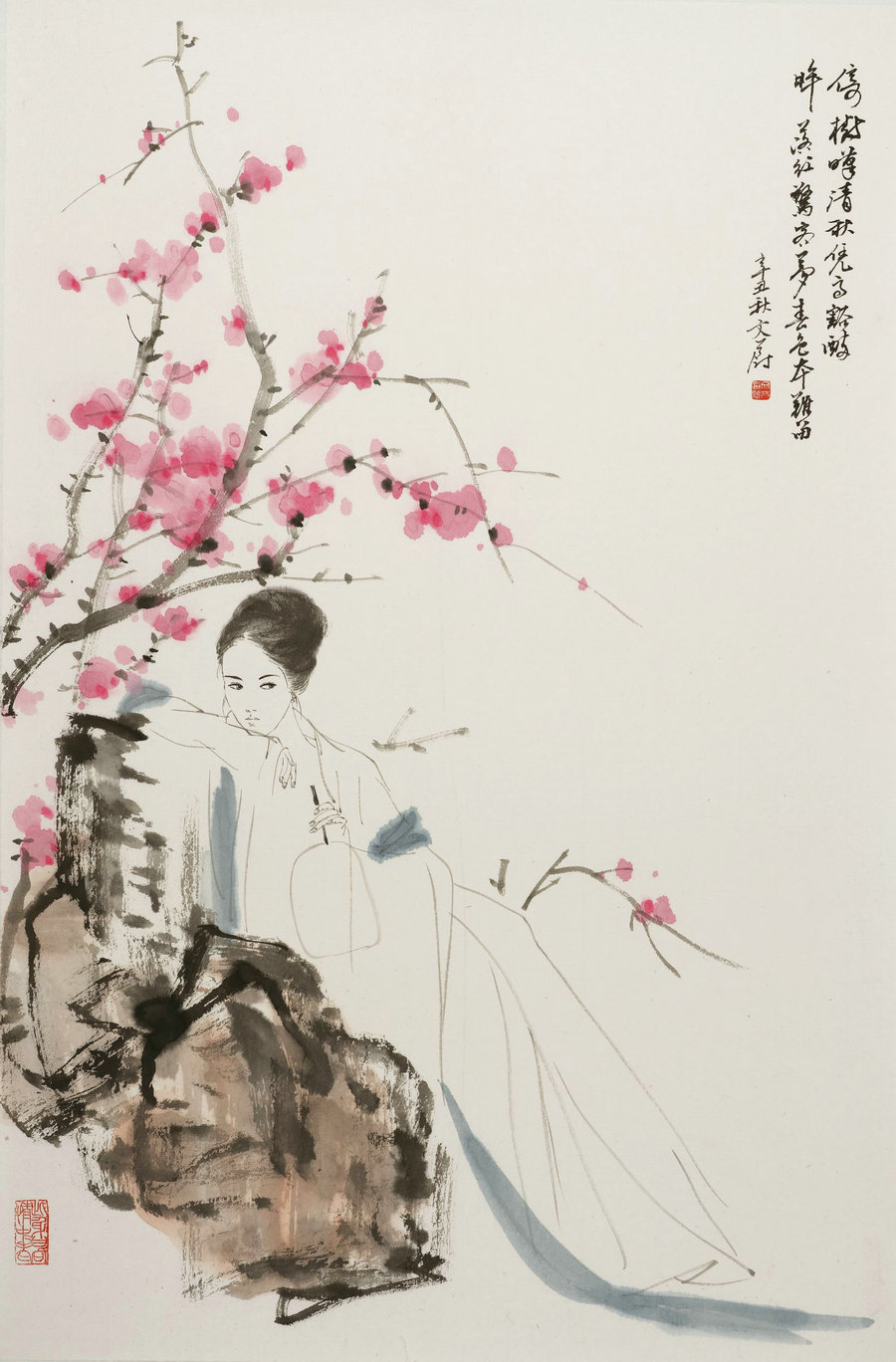 Artist Wen Wei is noted for her works of classical Chinese mountain-and-water paintings done in xieyi style, ink figure paintings of court ladies and calligraphies in kuangcao (wild cursive) script, which vividly show her gift and hard work over the years.
An exhibition held from Jan 1 to Jan 5 at Rongbao Zhai in Beijing shows 60 works by Wen, in which she adopts minimalism and employs carefree strokes to illustrate the essence of her subjects.
Wen seeks to convey a philosophical touch, grounded on her extensive reading of classical Chinese texts and journeys to mountains and waters during which she feels connected with ancient art masters.