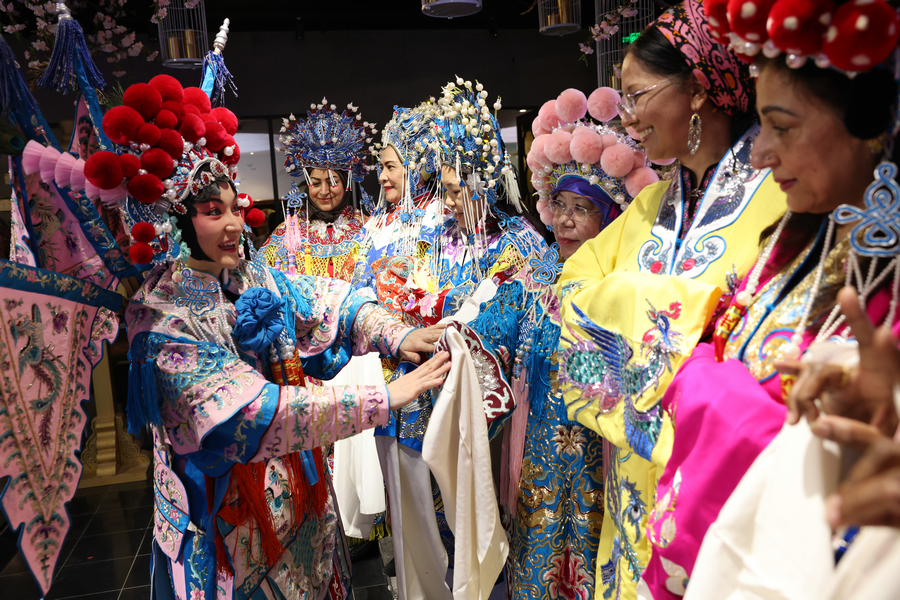 Thirty diplomats from various countries, including Azerbaijan, Brazil, Pakistan, Spain and Indonesia, along with their spouses, were invited to experience Peking Opera at Tianleyuan Theater in Beijing on Monday.
The diplomats were introduced to the ancient art form and got to try on Peking Opera costumes and makeup, as well as watch performances.
The event, titled 2021 New Year's Experience Journey to Peking Opera for Diplomatic Missions in China, is part of the Taihu World Cultural Forum, a nonofficial platform created by China for international cultural exchanges.