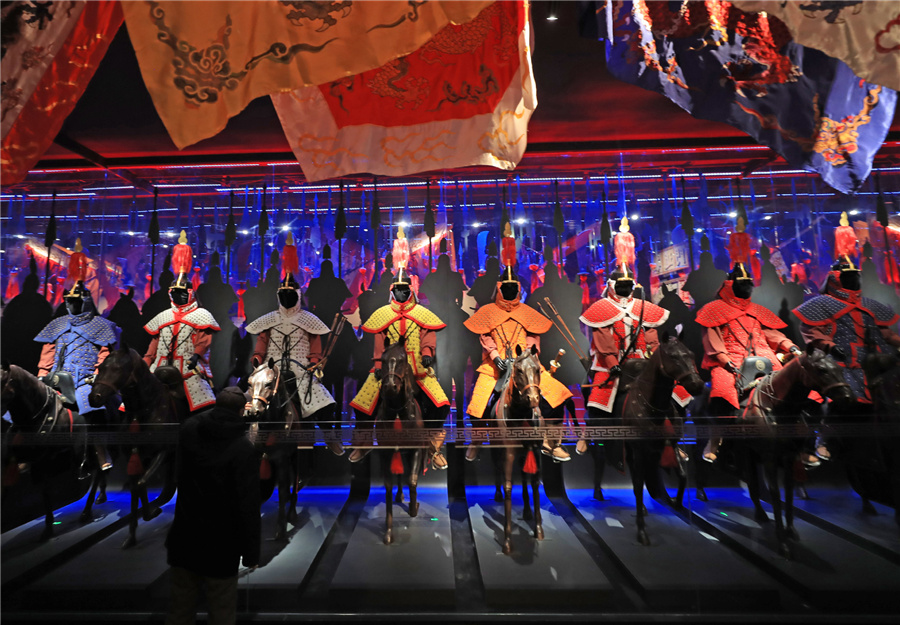 Shenyang Museum showcasing first-class national cultural relics such as Xinle Sunbird, gold mask from the Liao Dynasty (916-1125) and plum vase with white glaze and black animal pattern from the Liao Dynasty (916-1125) opened Monday.
The museum, featuring regional history and culture, has an overall space of 22,000 square meters and a collection of 2,535 pieces of cultural relics (sets). The museum aims to activate the local cultural vitality and change people's perception of history and culture in Shenyang.
It tells the history of Shenyang through a number of thematic exhibitions, among which is the exhibition History of Shenyang that starts from the Paleolithic Age 110,000 years ago down to the emancipation of Shenyang in 1948. The exhibition provides the first comprehensive and systematic review of the city's long and complex historical process, integrating fragmented historical materials of Shenyang to form a coherent local history.