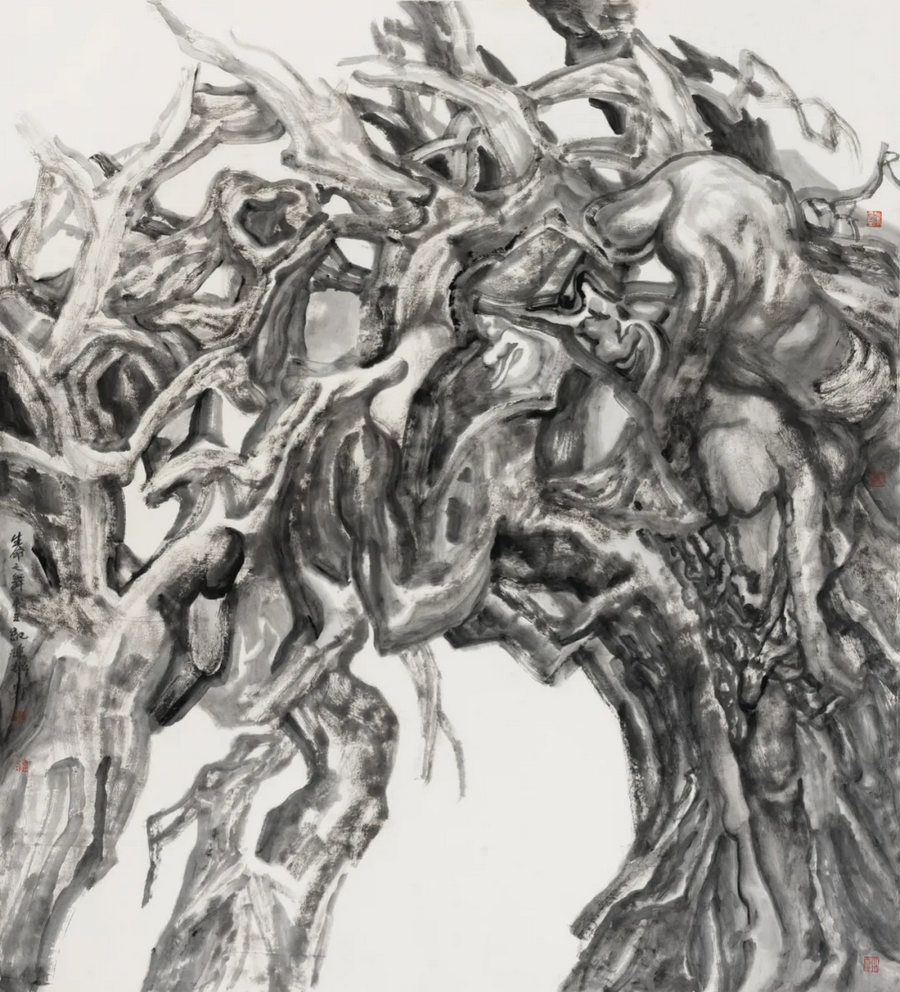 Ink artist Ji Lianbin has created a body of works in which he vividly presents the richness of varying graduations of ink by which he pictures an imagined world always transforming itself.
Refined Dream from Condensed Clouds, an exhibition now on at the China National Academy of Painting, shows dozens of works by Ji in which he shows latest exploration with a semi-abstract approach to ink painting on paper.
Ji seeks to depict the spirituality of ink not only as a medium of classical Chinese paintings but also a representation of nature through which people interact with nature and express the inner world of themselves.