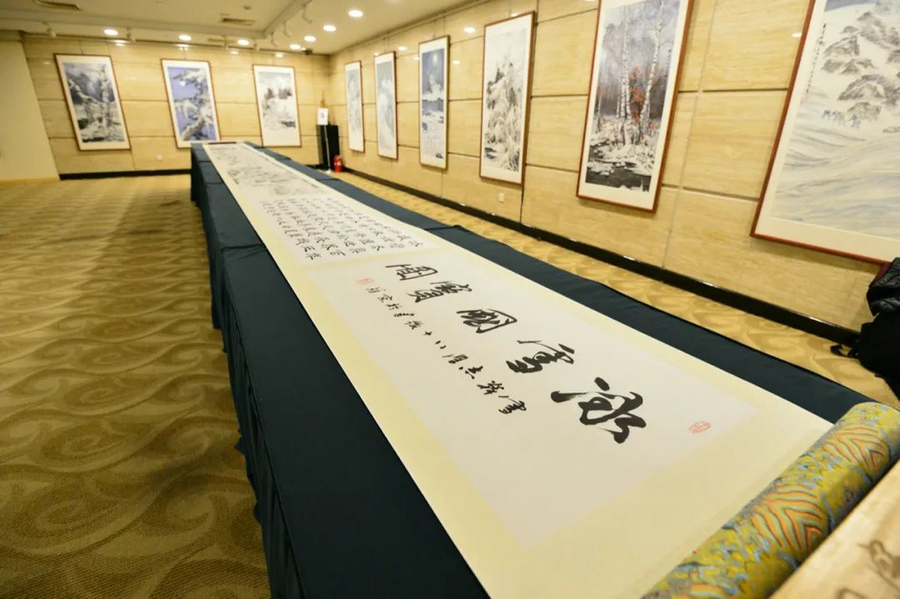 Ink artists Yu Zhixue and Lyu Yandong have devoted themselves to depicting snow landscapes. They recently joined hands to make a long scroll of painting that combines snow scenery and winter sports in celebration of the upcoming 2022 Winter Olympics Games. The work shows dozens of personified giant pandas enjoying a variety of events at the Games.
The painting, some 9.6 meters long, is on show with dozens of other works at an exhibition featuring the two painters at the gallery of News Plaza, Beijing.
Yu and Lyu donated the work to the China Sports Museum at the exhibition opening on Dec 8.