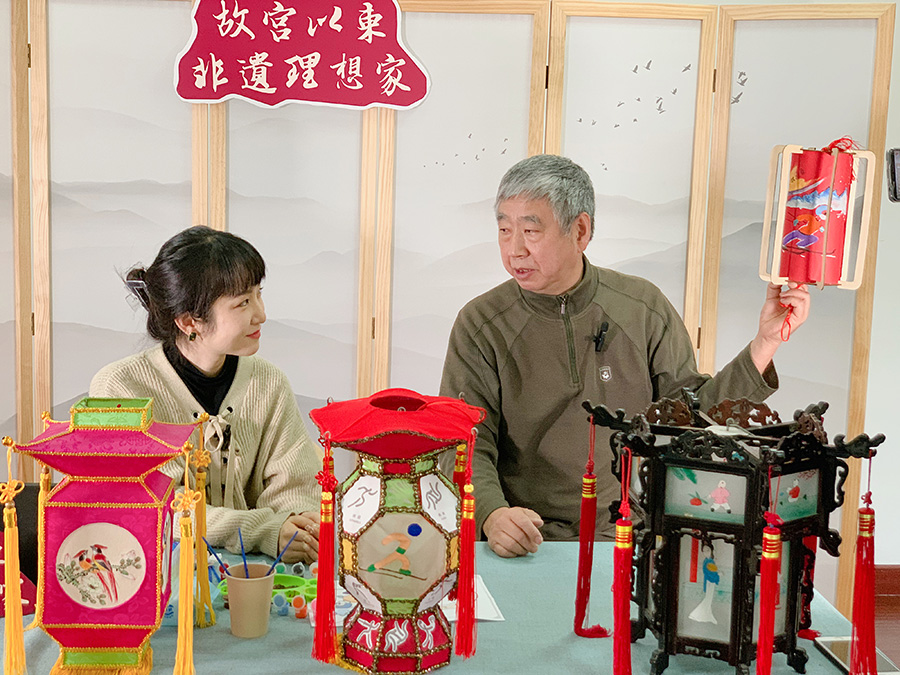 To celebrate the Beijing Winter Olympics and the Paralympics, starting from the beginning of this month, a series of non-profit livestream broadcasts have been launched, featuring a number of the country's intangible cultural heritage inheritors who introduce the artworks they have made for the Games.
Hosted by Dongcheng District Intangible Cultural Heritage Protection Center, the event highlights folk clay figurine-making art Figurine Zhang, windmill-making skills, jade carving (seal) techniques, Beijing palace lanterns, Beijing paper-cutting, etc. In the livestream broadcasts, inheritors make systematic and detailed introduction of the origin and development of each intangible cultural heritage project to the online audience, while also demonstrating the production steps of the series of works they have created for the Beijing Winter Olympics.
Take the "Beijing Palace Lantern" as an example. It draws inspiration from the six-square palace lantern, using Chinese red as the base, with the Winter Olympics sports programs and the Winter Olympics mascot as pattern, the whole appearance is full of Chinese flavor but at the same time, could also appeal to the taste of an international audience.
By integrating elements of intangible cultural heritage with Winter Olympics, this series of live broadcast activities not only brings people closer to these time-honored cultural treasures, but also delivers sincere blessings to the upcoming sports event. Till now, 12 live broadcasts have been carried out, with the number of online viewers reaching more than 70,000.