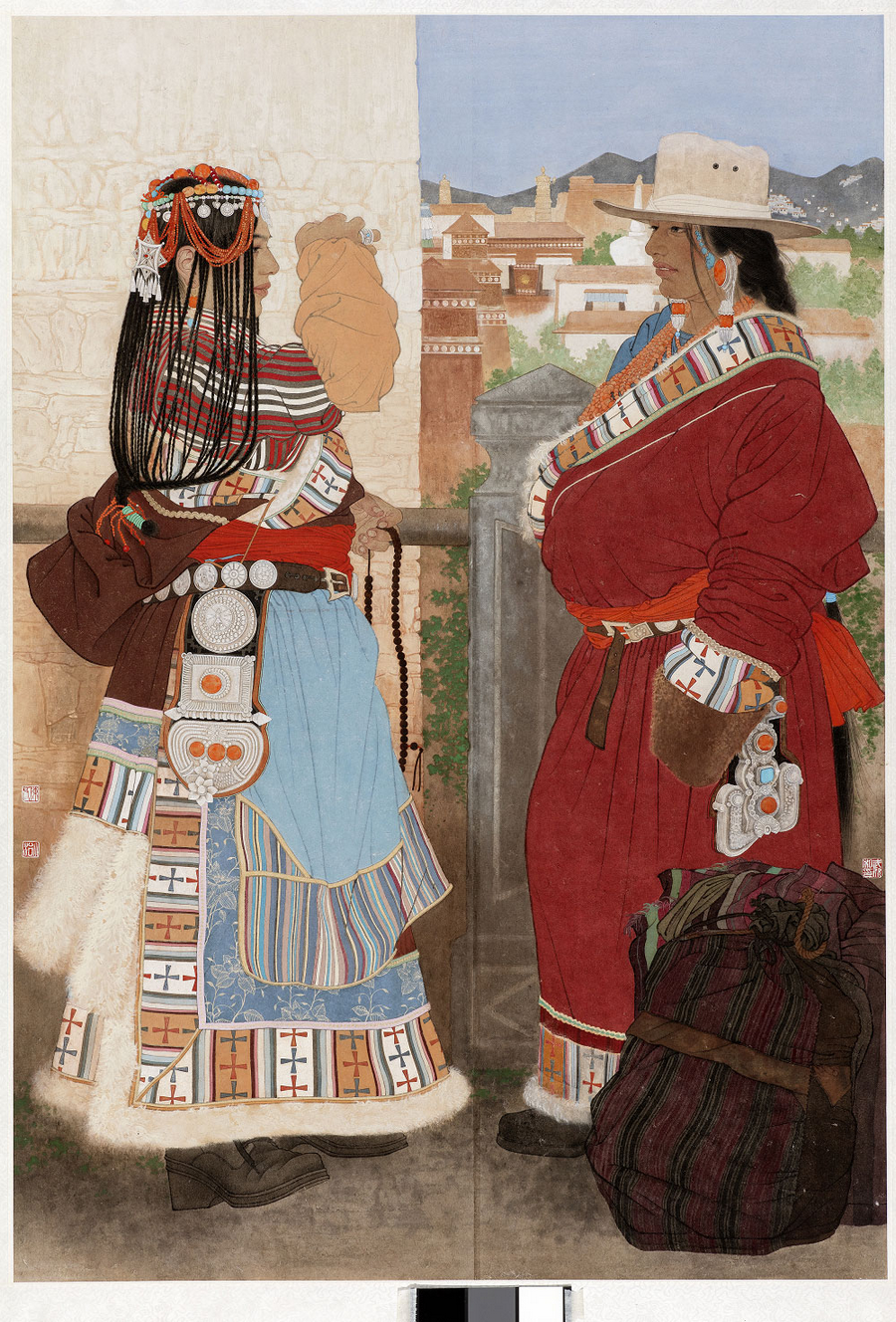 Since its establishment in 1987, the China Hue Art Association has been committed to the reforms of the gongbi style, paying delicate attention to accurate delimitation and colors of subjects in classical Chinese painting. It has held exhibitions by its members across the country to show new developments.
Endless Development in Chinese Painting, which recently closed at the art gallery of Beijing Fine Art Academy, was one of the exhibitions presented by the association this year for lovers of gongbi paintings.
On display were dozens of works by members from the association's youth art committee and by young painters nationwide.