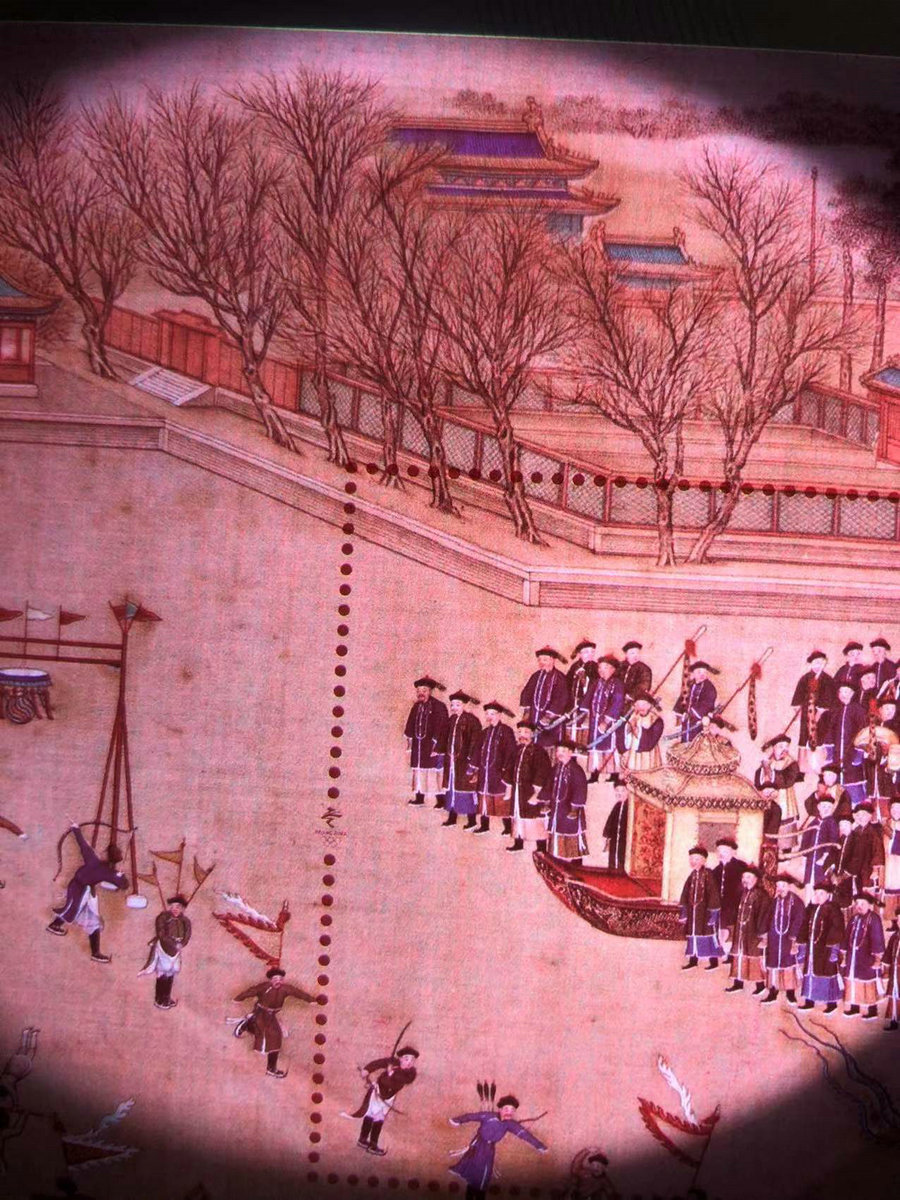 Bingxi, a winter recreational activity held on ice, was considered one of the four major national traditions during the reign of Emperor Qianlong of the Qing Dynasty (1644-1911). It involved skating, ball-playing, acrobatics and other performances for imperial audiences. It was normally given for entertaining and ceremonial purposes and at royal inspections and diplomatic occasions.
Qianlong ordered his court painters to depict in several long scrolls of Chinese paintings the grand scenes of bingxi, including one made by Zhang Weibang and Yao Wenhan.
To mark the upcoming Beijing 2022 Winter Olympics, the Beijing Organizing Committee and China Post are jointly releasing a collection of two long sheets featuring stamps inspired by the tradition of bingxi, celebrating the joy of sports and the spirit of the Olympics.
One sheet includes a replica of the Qing painting and three stamps showing the official emblem of the 2022 Olympics. The other sheet includes stamps featuring the torch, medals and graphic designs for all the events at the Games.