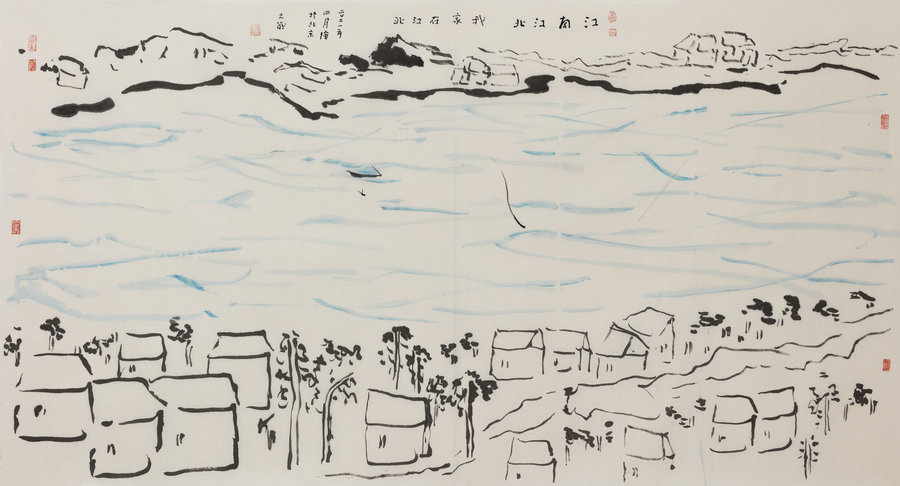 Shao Dachen, 87, a widely respected art historian, theorist, author and critic, taught at the Central Academy of Fine Arts for decades. His researches over the years have helped introduce Western fine arts to China, build the vocabulary of modern Chinese art critic, and solidify the art education system.
Charm of Ink in My Heart, running at the National Art Museum of China until Sunday, reviews Shao's extensive work in pushing forward the research of art history, theory and writing since the 1950s by showing dozens of his manuscripts.
Another highlight of the exhibition is a display of ink-color paintings and calligraphic works by Shao, alongside his writing and teaching work.
Shao spends time on painting landscapes, and the grace and simple beauty of his works embody the spirit of literati artists, a special group in Chinese art history who did not seek technical perfection but a presentation of self-cultivation.