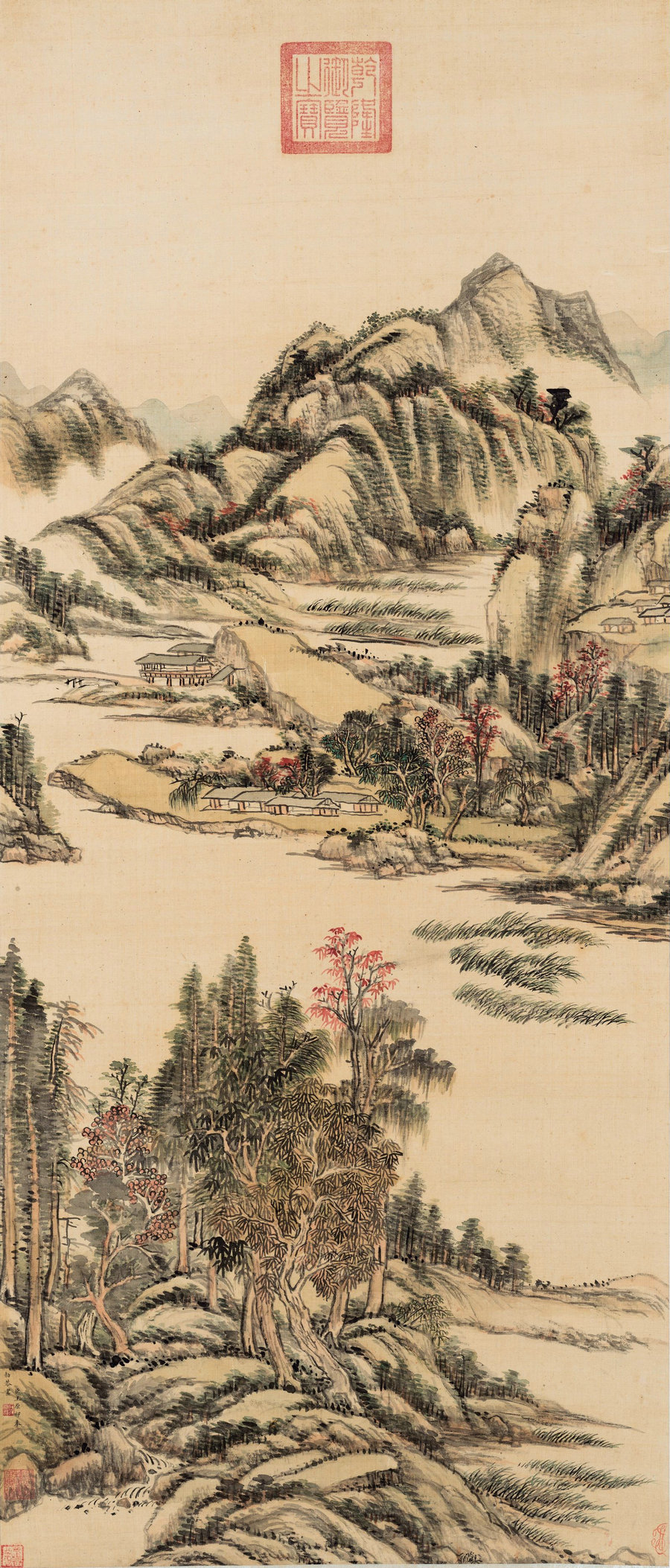 Wang Yuanqi and his grandfather Wang Shimin were half of the "four master landscape painters" of the early Qing Dynasty (1644-1911). Wang Yuanqi also held several high-ranking posts at the imperial court, and became a favorite painter of Emperor Kangxi for adopting a style of simplicity and intellectual grace.
Autumn Landscape, a painting Wang Yuanqi made on the order of Kangxi will be one of several pieces available for purchase at Yongle Auction from Dec 1-3 in Beijing.
More than 4,000 works, ranging from modern and contemporary art, classical Chinese art, antiquities, jewelries and watches, will go under the hammer.
Lots under the limelight also include Cat in the Mirror III by Polish-French artist Balthasar Klossowski de Rola, better known as Balthus (1908-2001), a majestic colored splashed-ink landscape by Zhang Daqian and Ode to Grassland by Huang Zhou.